Regular price
Sale price
$17.00 USD
Unit price
per
Sale
Sold out
Share
"We are the keepers of the bees."

What does taking great care of the bees entail? At Canoe Cove Honey, they believe it means keeping bees as naturally as possible. It means respecting the innate behaviours of the bees and supporting their collective activities as nature's busiest workers. Their first commitment is to the health of the 350 colonies. And in nature's symbiotic way, they know that when they take care of the bees, they will thrive and provide the purest nectar, and the nicest beeswax.
This lovely little LUXURY CARE KIT includes their wonderful Canoe Cove SOLID BEESWAX LOTION BAR, Canoe Cove BEESWAX LIP BALM and 2 100% Canoe Cove BEESWAX TEALIGHT CANDLES. Pamper yourself! Makes a very nice gift!
Moisturizing, protective and replenishing. The Canoe Cove BODY LOTION BAR is a hard bar that you warm in your hands and apply to skin. Made beautifully from Natural Ingredients: Canoe Cove pure beeswax, cocoa butter, shea butter, and coconut oil.
View our Beeswax Candles Collection.
Canoe Cove Honey 100% beeswax candles are just that – 100% pure, local beeswax from their hives. Extracted, melted, filtered and molded on the farm in Canoe Cove, on Prince Edward Island. Believing bees belong among the wildflowers, somewhere they feel free, all the hives are placed within 10 kilometres of the farm on the Island's south shore. Here, they feast on pasture land and wildflowers including Clover, Goldenrod, Aster, and Fireweed. You can taste the difference in their honey, and smell the difference in their candles, and skincare products. See all our Canoe Cove products.
Made in Canada on Prince Edward Island. Canoe Cove Honey. Farm Family Beeswax Business. Delicious and Beautiful.  www.canoecovehoney.com

Supporting Small Canadian Businesses.
View full details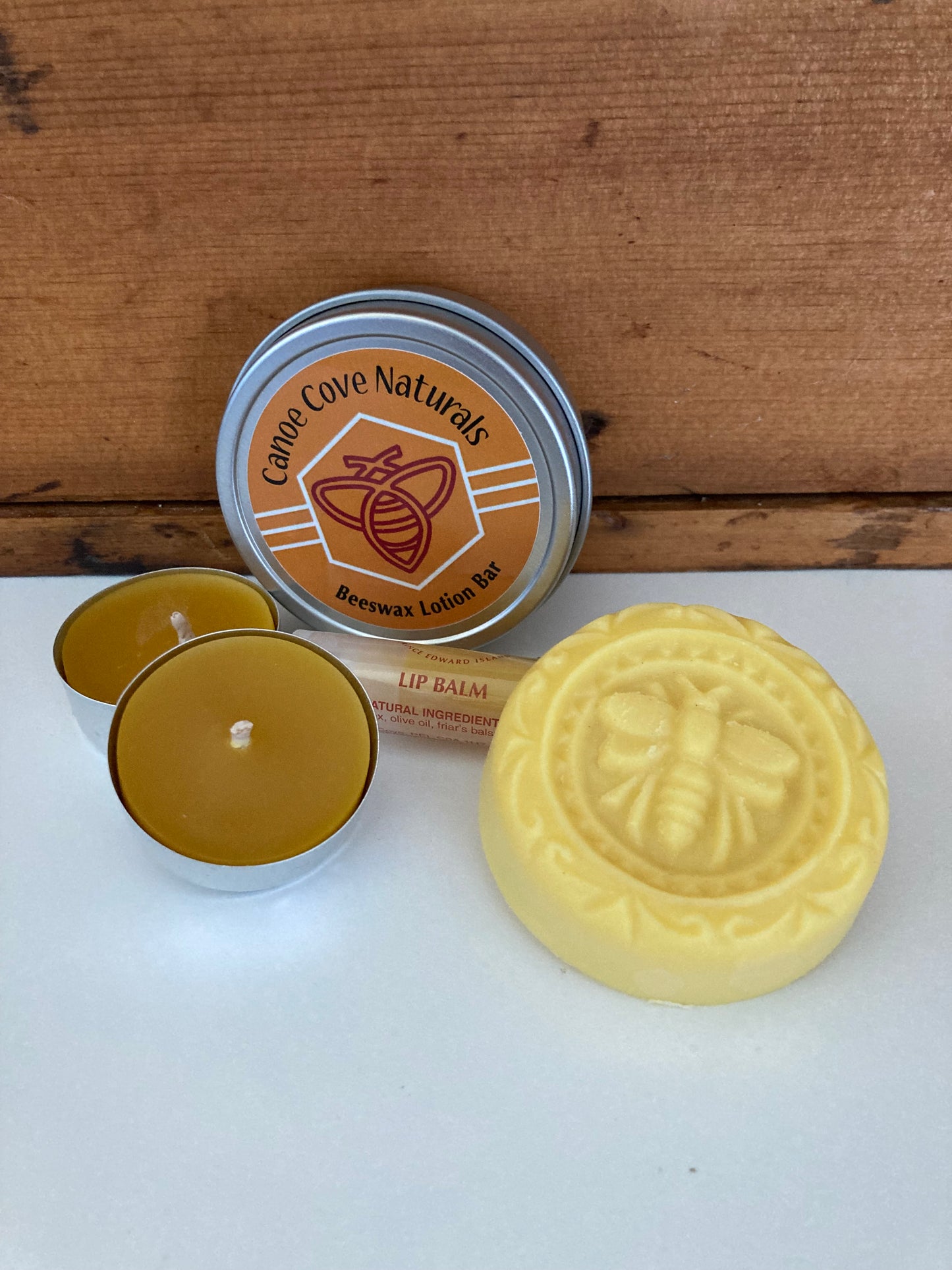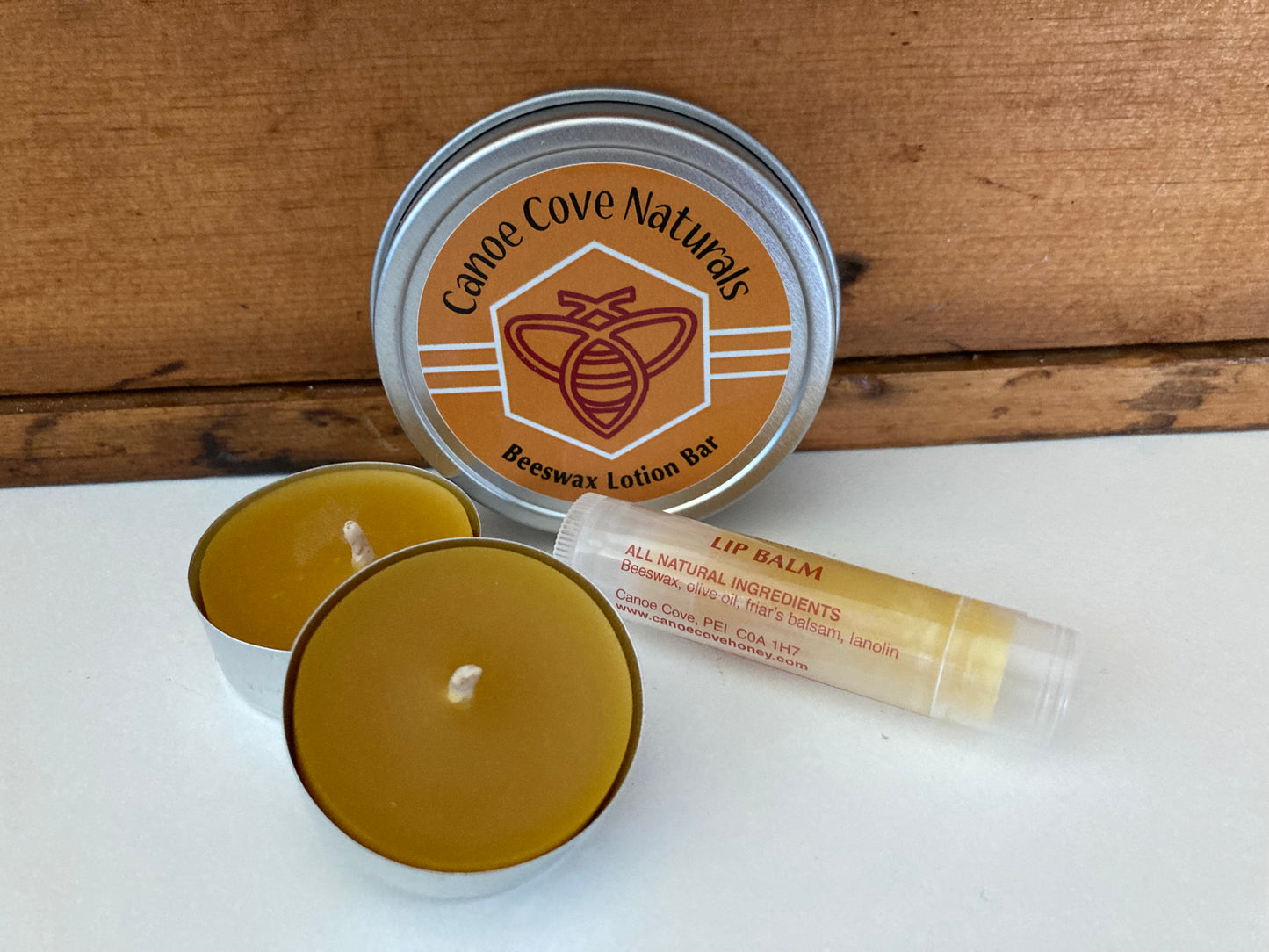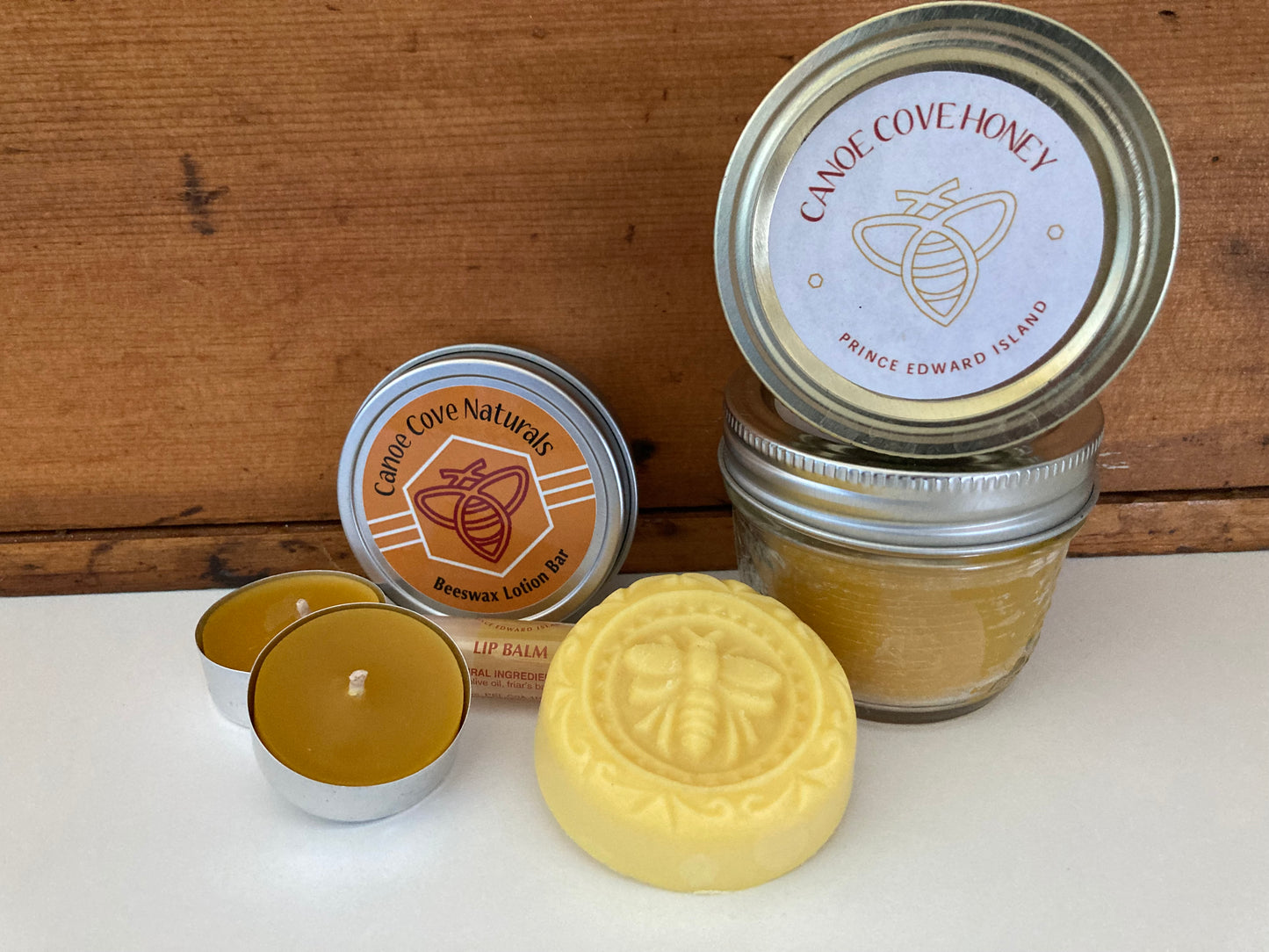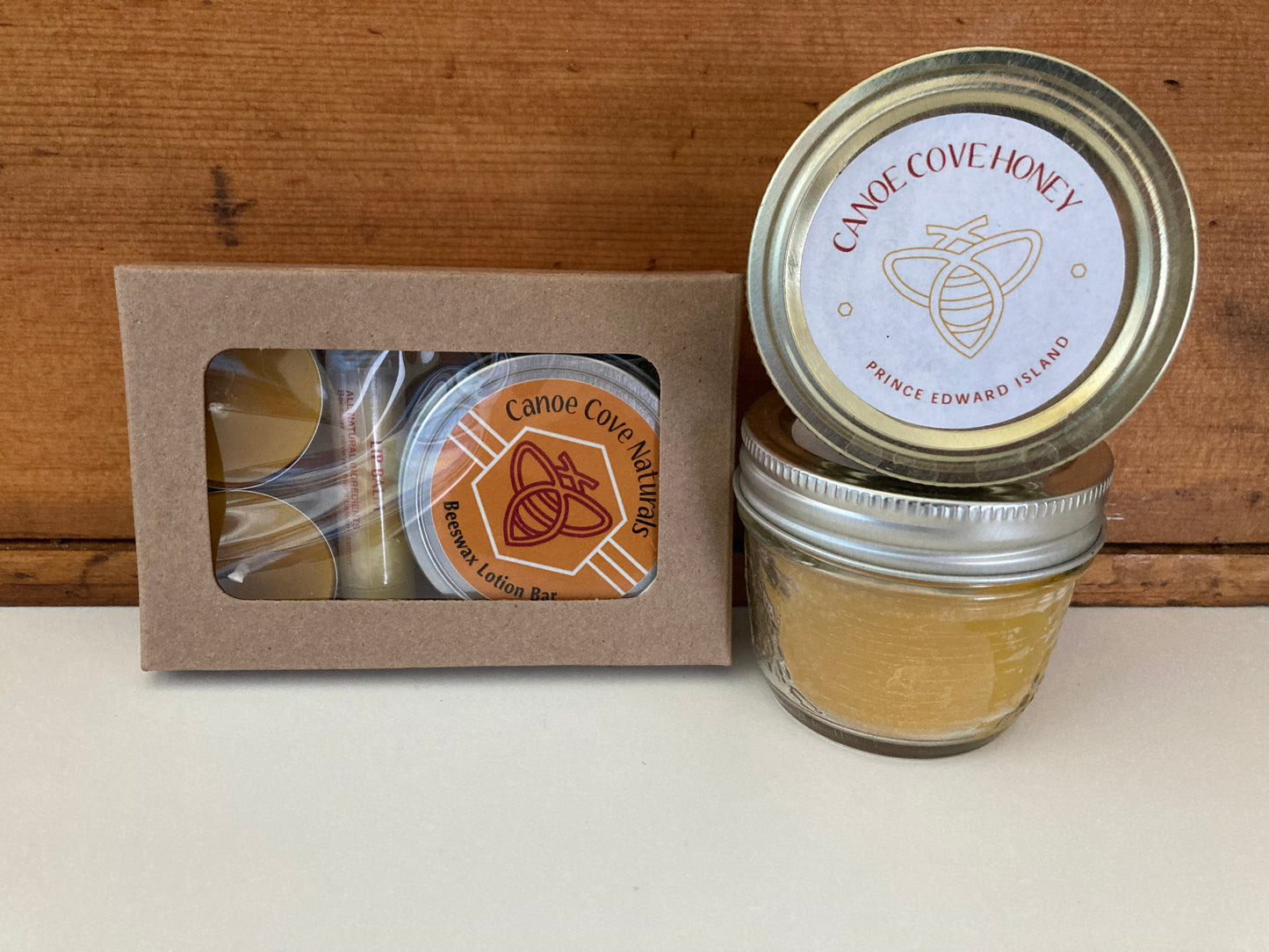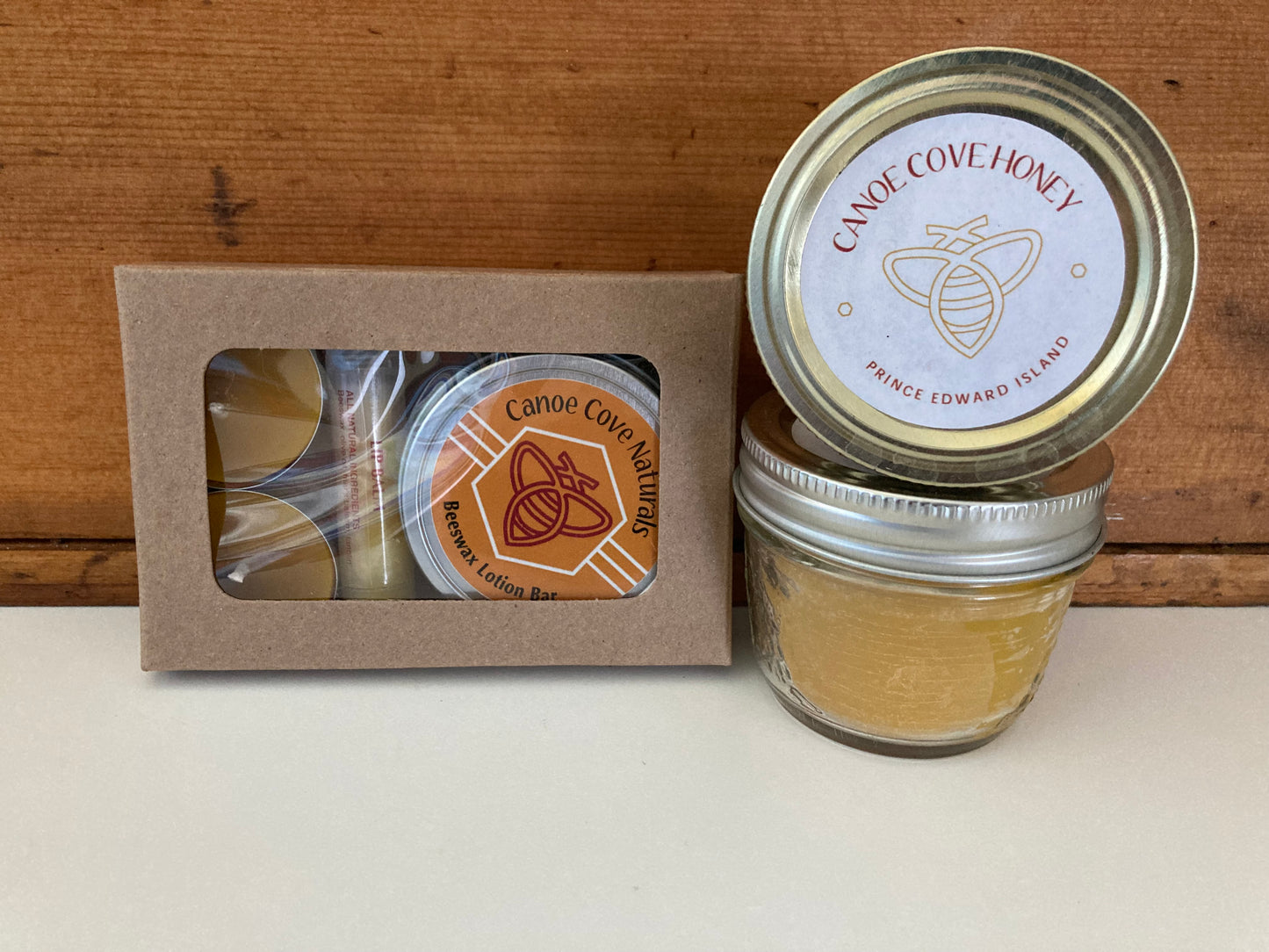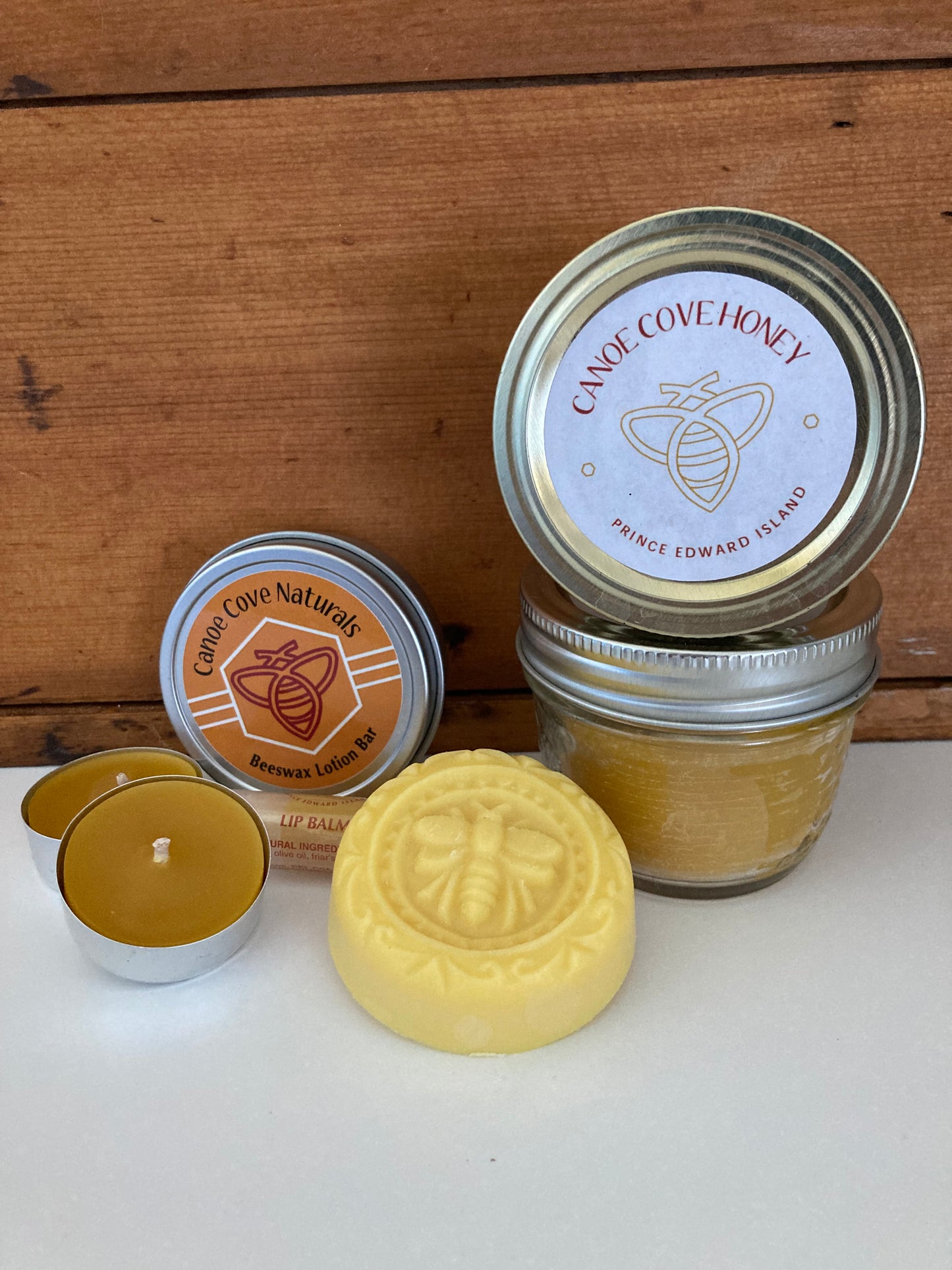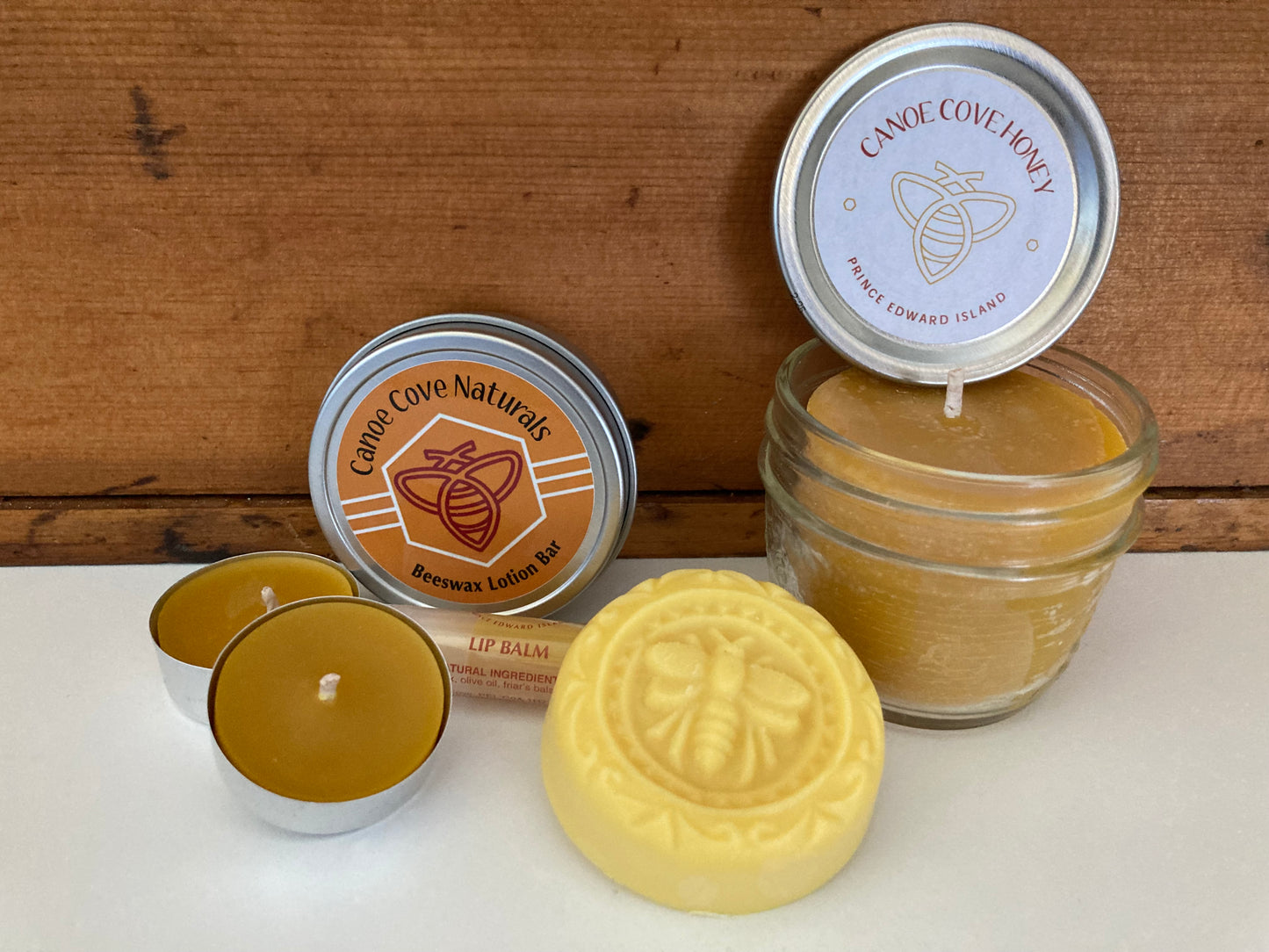 Inspiring Children, and their Families, through Play, Art and Reading. Always, with a love of Nature.