Regular price
Sale price
$46.00 USD
Unit price
per
Sale
Sold out
Share
Everything you see here for hours of complete family fun! 2 WOODEN GAME BOARDS, and a DECK of PLAYING CARDS!
Your kids will want to play because of the sweet game pieces!
How much fun is it to move the little geese around the board in the GOOSE GAME. The youngest family members will have fun following the colourful path around the board, moving one of 4 little geese players according to the roll of the dice.
Flip the board over, and it's time for a family friendly version of SORRY!… or as it's called in France, LE JEU DES PETITS CHEVAUX, LITTLE HORSE LUDO GAME… which is why the little wooden pieces are shaped like horse heads! 4 coloured manes, on each of the four game pieces matches up with the home spot on the board. Get all 4 of your horses home first to win! Eliminate competition, and continue playing until ALL the horses are back home.
The second wooden board has the traditional games of BACKGAMMON on one side, and CHECKERS on the other! Instructions are easy to follow, for anyone not familiar with all the rules, or needing a little reminder. Of course, all the wooden playing pieces needed for both games are included.
Finally, for more family fun, you can use the DECK OF PLAYING CARDS, to add an element of fun to any of the four games… or, just play cards! GO FISH anyone? CRAZY EIGHTS is always a winner! Remember, OLD MAID?
Everything packs up nicely in the 2 cloth bags, and stores in the colourful game box.
From Vilac, France. Quality Family Fun & Wooden Toys since 1911. View our Wooden Family Games Collection.
View full details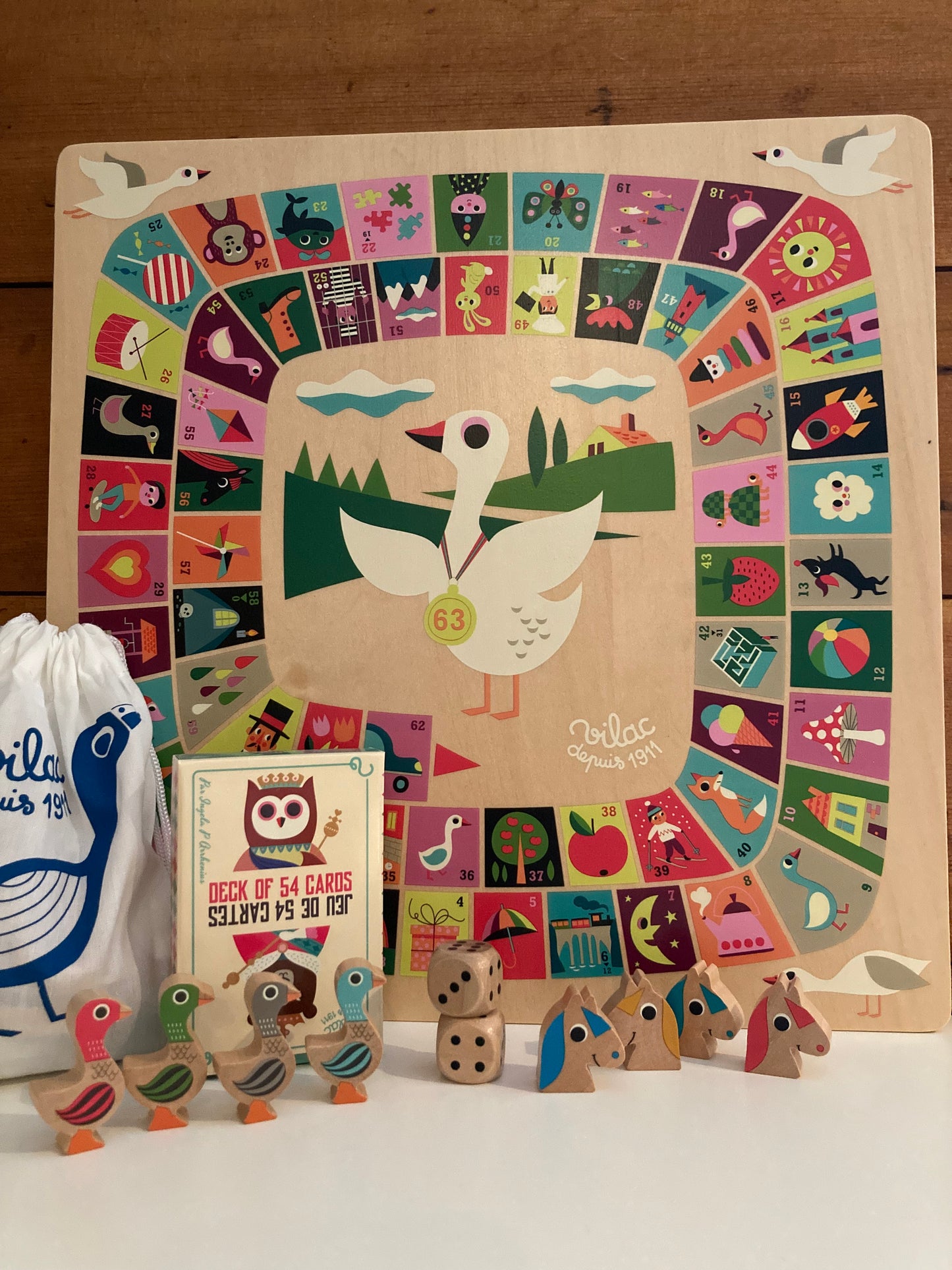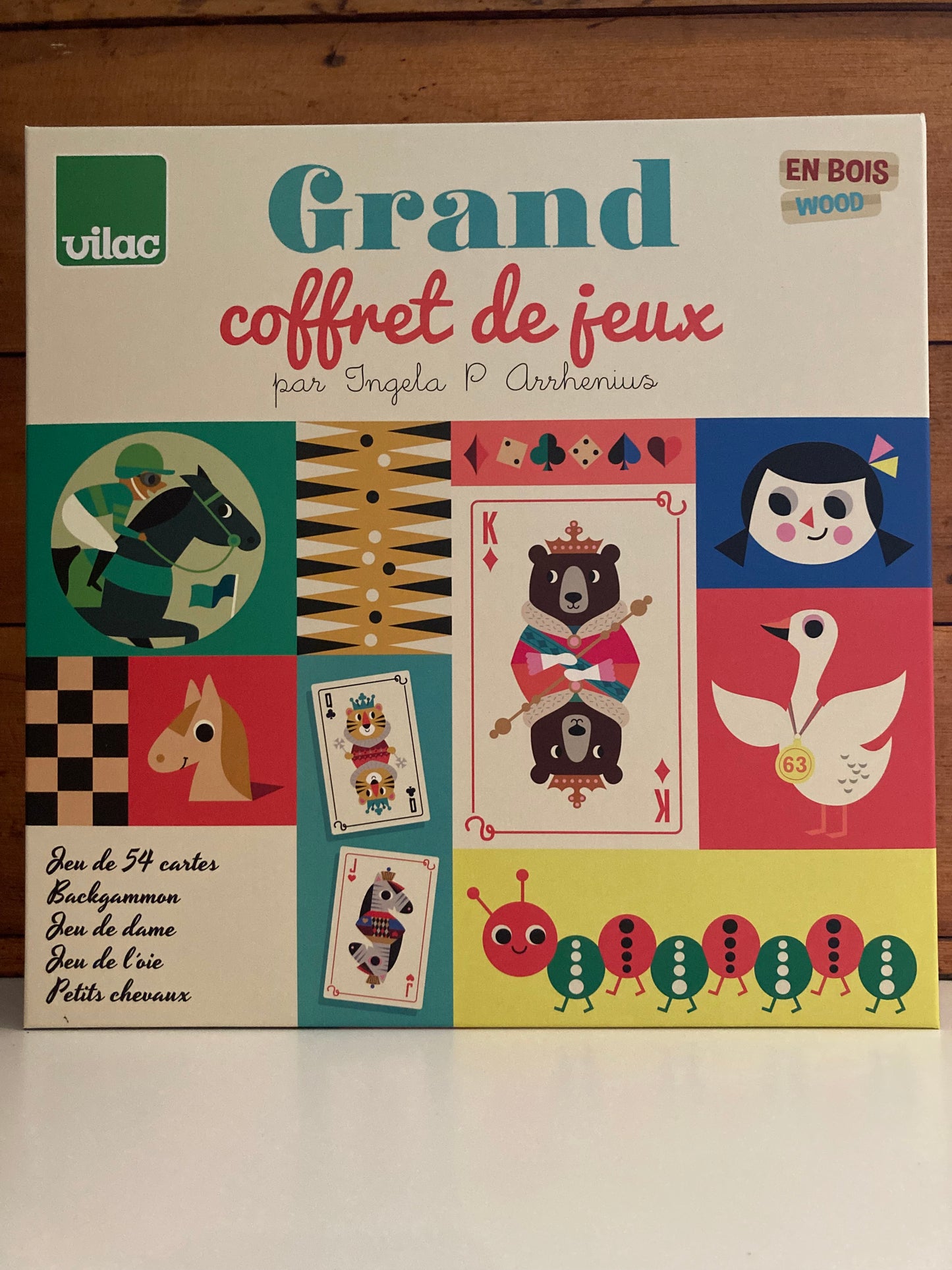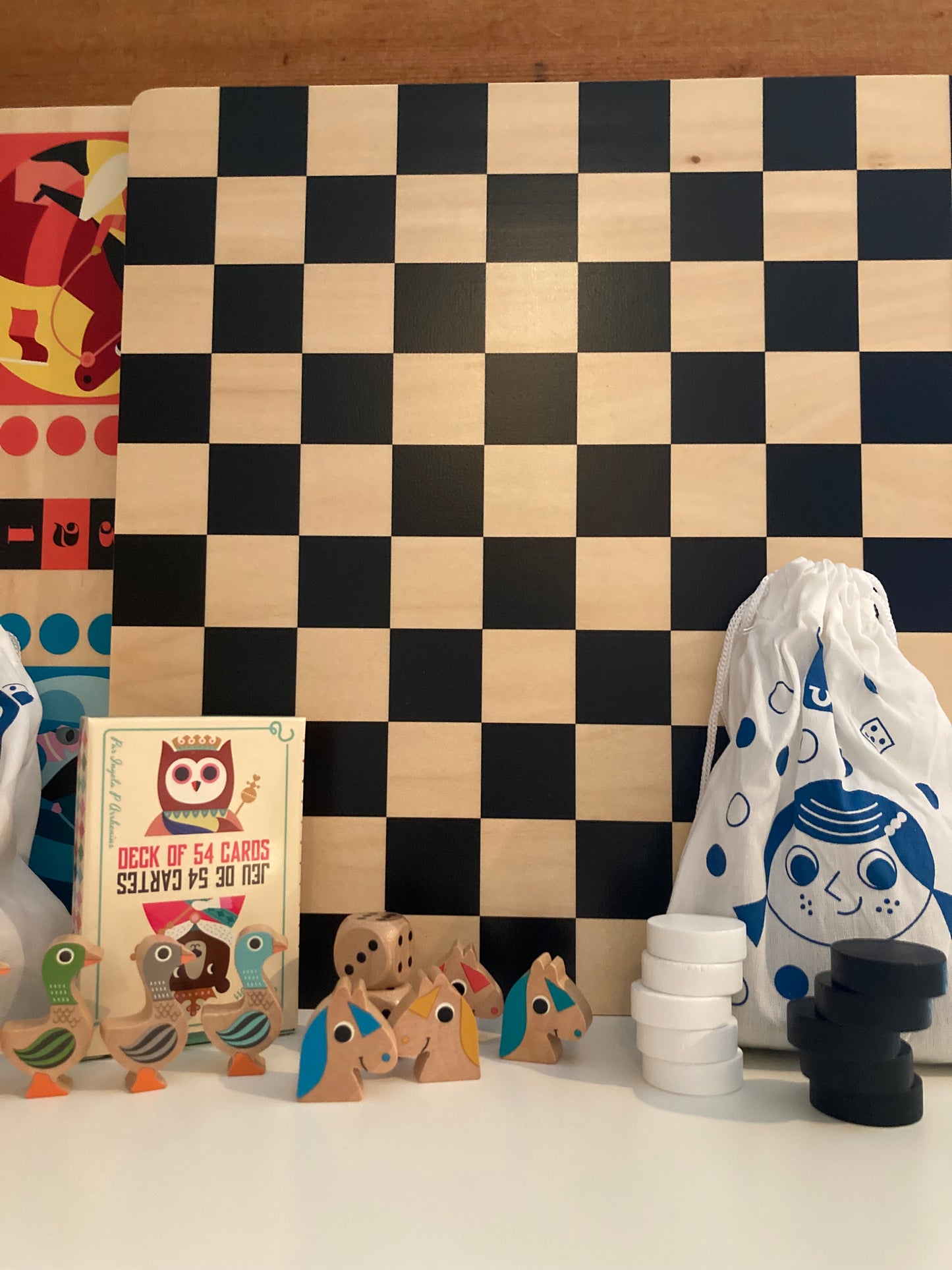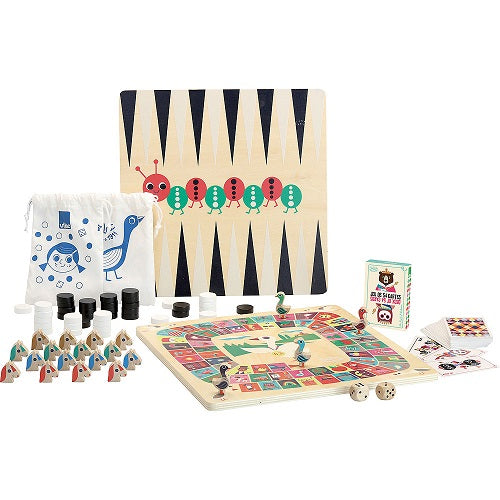 Inspiring Children, and their Families, through Play, Art and Reading. Always, with a love of Nature.