Regular price
Sale price
$21.00 USD
Unit price
per
Sale
Sold out
Share
"Magic?" the Snow Angel said. "Absolutely not. Do I look magic to you?"
Written by award winning novelist Maggie O'Farrell, author of acclaimed Hamnet, and her new release, The Marriage Portrait. This is her first book for children. It's a magical tale about a little girl, Sylvie, who wakes up one night to find a snow angel in her room, who is there to save her life.
"Have you ever woken suddenly, in the middle of the night, without knowing why? It's only your Snow Angel passing through, paying you a visit", author Maggie O'Farrell.
 "I have found that children are amazingly adroit at understanding metaphor – that a story can represent something in their life. The snow angel was a way of me explaining to my own daughter who was in danger, in shock and very cold, "You're going to be fine. It's just a snow angel wrapping his arms around you." Instantly, her face cleared, and you could just see her thinking about this angel".
Written for children, WHERE SNOW ANGELS GO is a long story, that could be read almost as a chapter book. Our heroine, Sylvie is sick for a long time, and thinking of the snow angel, and then realising the snow angel will always be there for her, really helps her find the courage to not be so afraid. Children will absolutely cheer for Sylvie, and her Snow Angel! And, all children and their adults will be so excited to go outside and make their own snow angels...
Maggie O'Farrell is deeply indebted to illustrator Daniela Jaglenka Terrazzini for bringing this very personal story to heartwarming, joyous life.
Hardcover, with sleeve. 65 pages. View other stories for Children about Friendship in unlikely places, and believing in yourself! Click here.
Have a look at our other Children's Chapter Picture Books.
View full details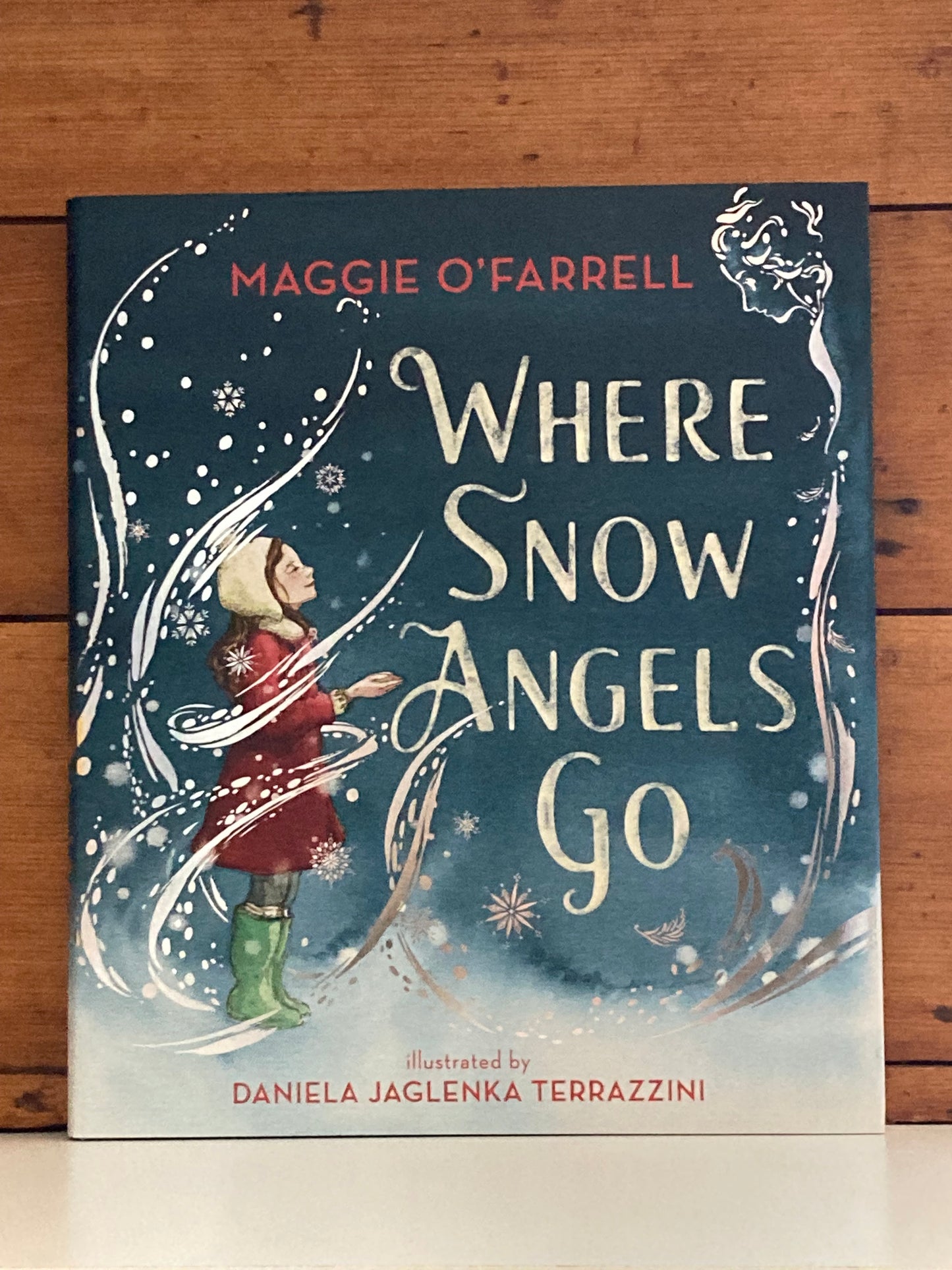 Inspiring Children, and their Families, through Play, Art and Reading. Always, with a love of Nature.