Regular price
Sale price
$12.00 USD
Unit price
per
Sale
Sold out
Share
The mice of BRAMBLY HEDGE made their first appearance in 1980 when the four seasonal stories were published. Ever since, readers have loved exploring the miniature world of the hedgerow and meeting the families that live there. The mice have many adventures, but they always have time for fun and relaxation too. Whatever the season, and whether they are by the sea, in the High Hills, or simply at home by the fire, there is always someone ready to lend a helping hand.
Lovingly written, and illustrated with exquisite detail, by author/ illustrator, Jill Barklem. Children are enchanted.
In AUTUMN STORY of BRAMBLY HEDGE, bad weather is on the way and the autumn stores are still not gathered in! Quickly, all the mice of Brambly Hedge set to work to finish the harvesting before the rain begins. Primrose, Lord Woodmouse's daughter, meant to help, but somehow she daydreamed her way over the cornfield and into the Chestnut Woods, and before she knew it, she was lost. The sun went down, the wind rose and it began to rain. Primrose was all alone in the dark and she was frightened. Poor Primrose, will she find her way home again?
Hardcover. Small size children love! View all Brambly Hedge Stories.
Jill Barklem was drawn to the natural world from childhood. While training as an illustrator at St Martin's School of Art, her long journeys to college gave her time to escape into the imaginary world of a colony of mice, later to be developed as the enchanting miniature world of Brambly Hedge.
View full details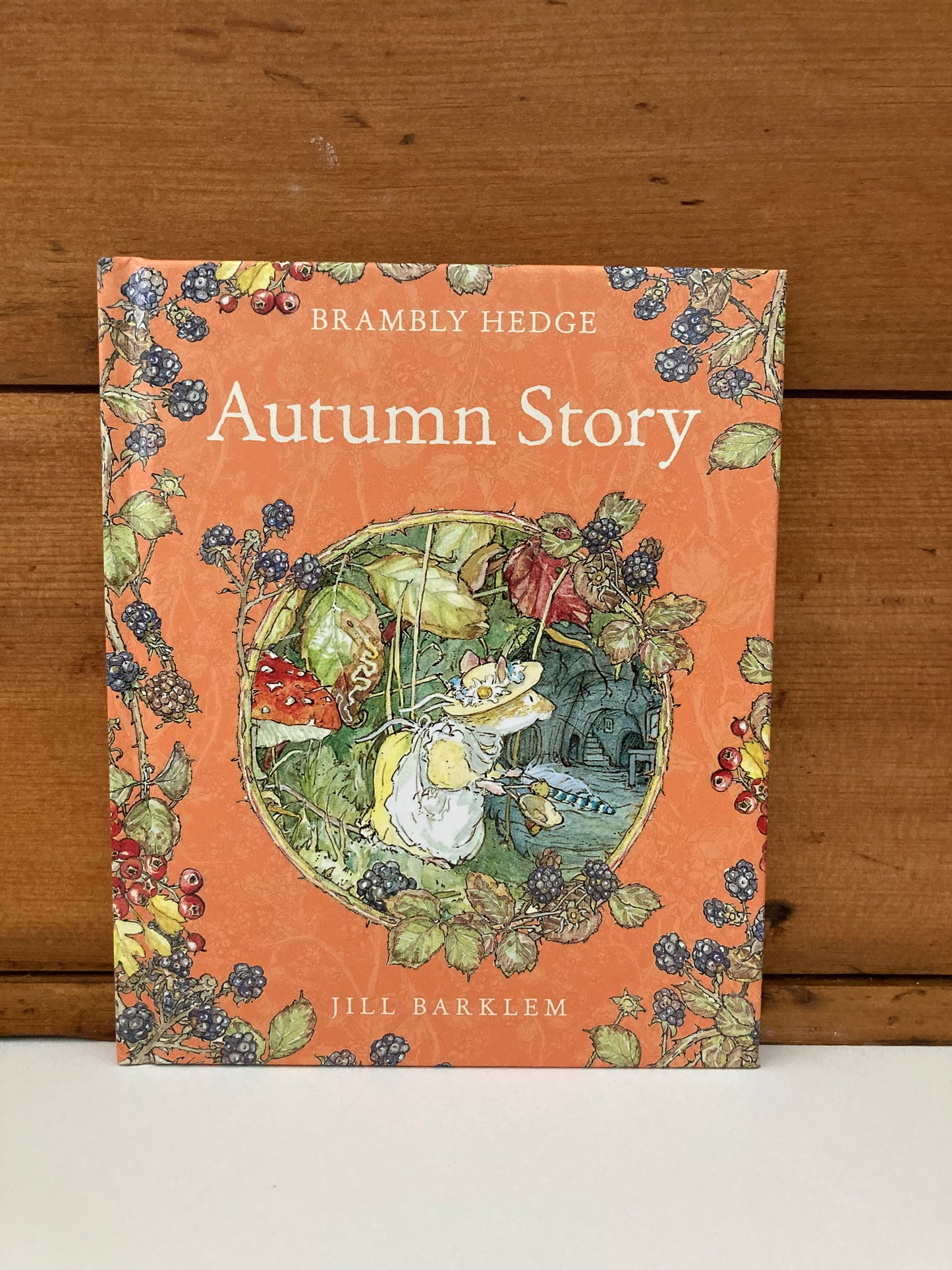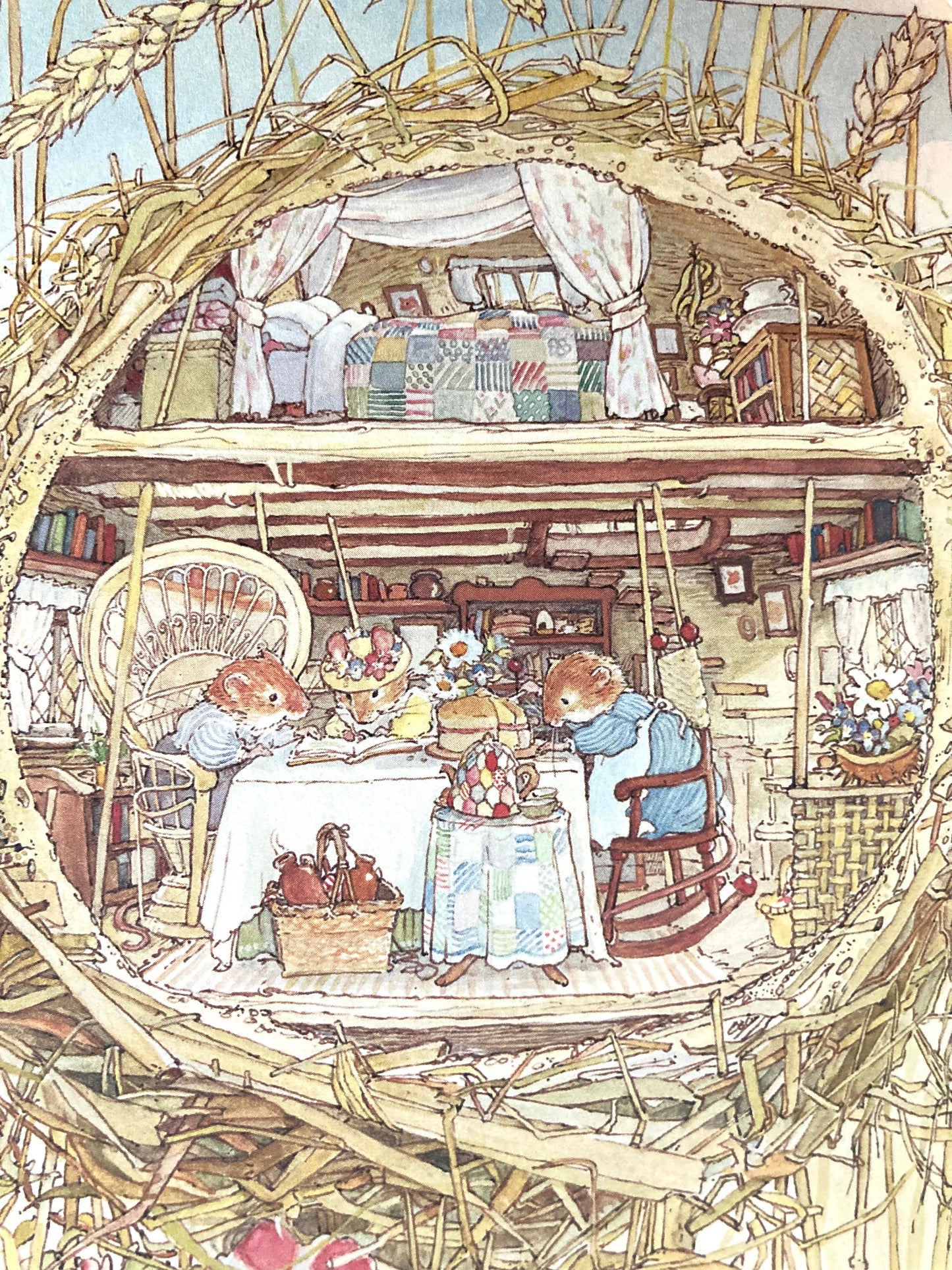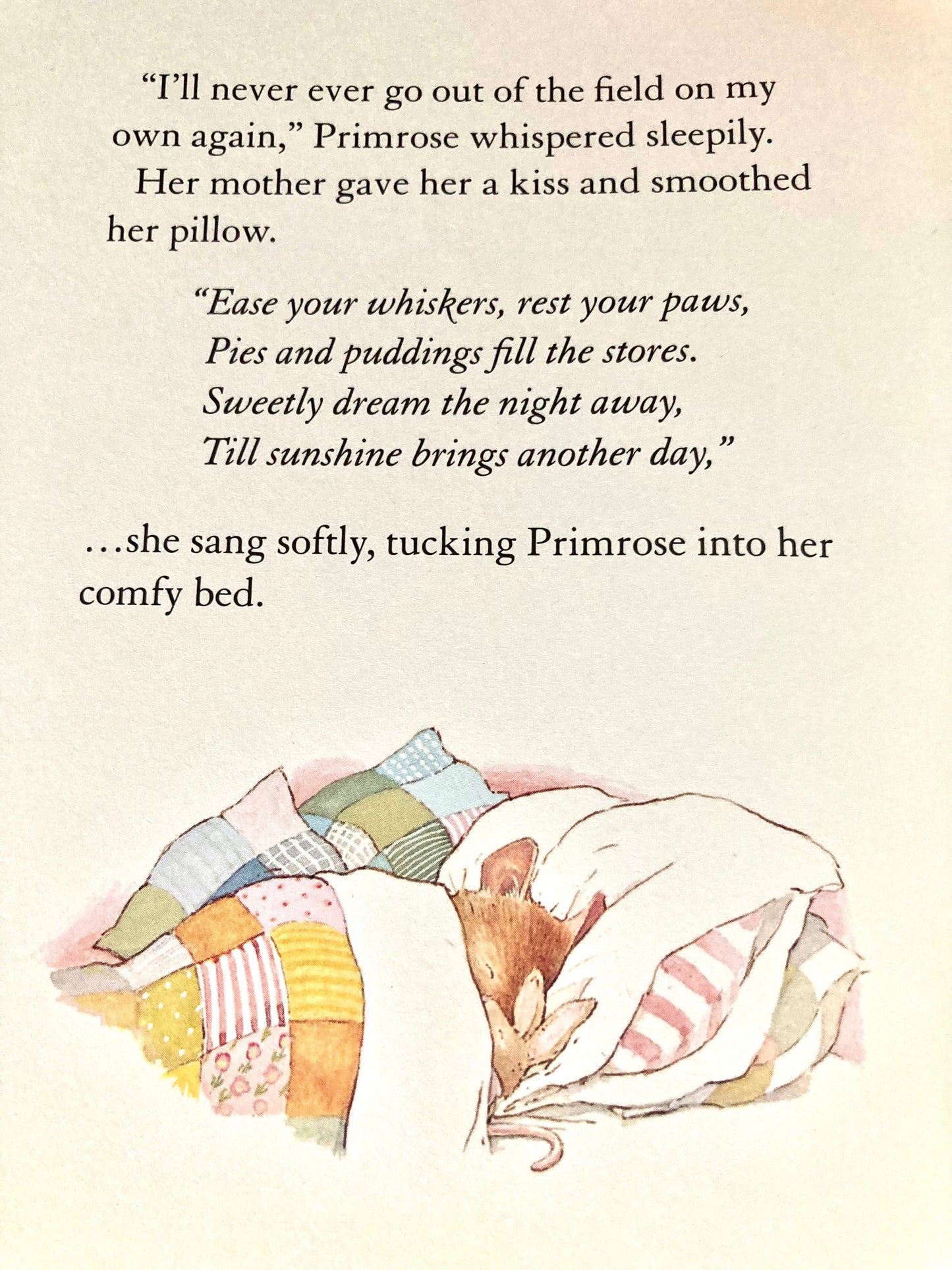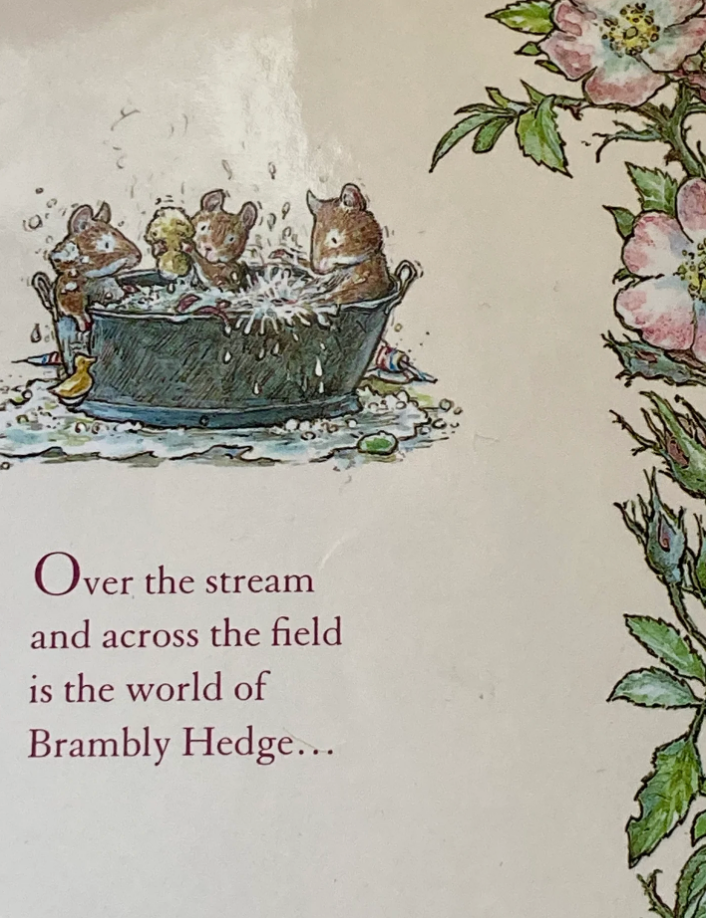 Inspiring Children, and their Families, through Play, Art and Reading. Always, with a love of Nature.