Regular price
Sale price
$20.00 USD
Unit price
per
Sale
Sold out
Share
Stories of the last Survivors. 
"In each and every case of a disappearing species...extinction had a face."
The word Endling was first used in the mid-1990s by Dr. Robert Webster. 
THE LATE, GREAT ENDLINGS tells the very poignant story, in lovely rhyming prose, of eight animals. They all had names and were under close scientific observation...some were still in the wild, some were in captivity. But, in each case they were the last known survivor of their species.
When they died, their species became extinct. All of them are now immortalized.
The question is, which species will have an endling next?
Award winning author Deborah Kerbel and Royal Museum of British Columbia artist-in-residence, Aimee vanDrimmelen have crafted a wonderful, and important, book for children about a very difficult subject, that is, despite the topic, quite a joy to read.
You are left with a sobering realization of past human folly, and disregard for these beautiful animals , but hopeful for the future.
The last page is a list of suggestions, "How kids can make a change."
Hardcover. Published in 2022 with the help of the Canadian Council for the Arts. Supporting Canadian Authors and Ilustrators.
View more from our Educational Books Collection.
View full details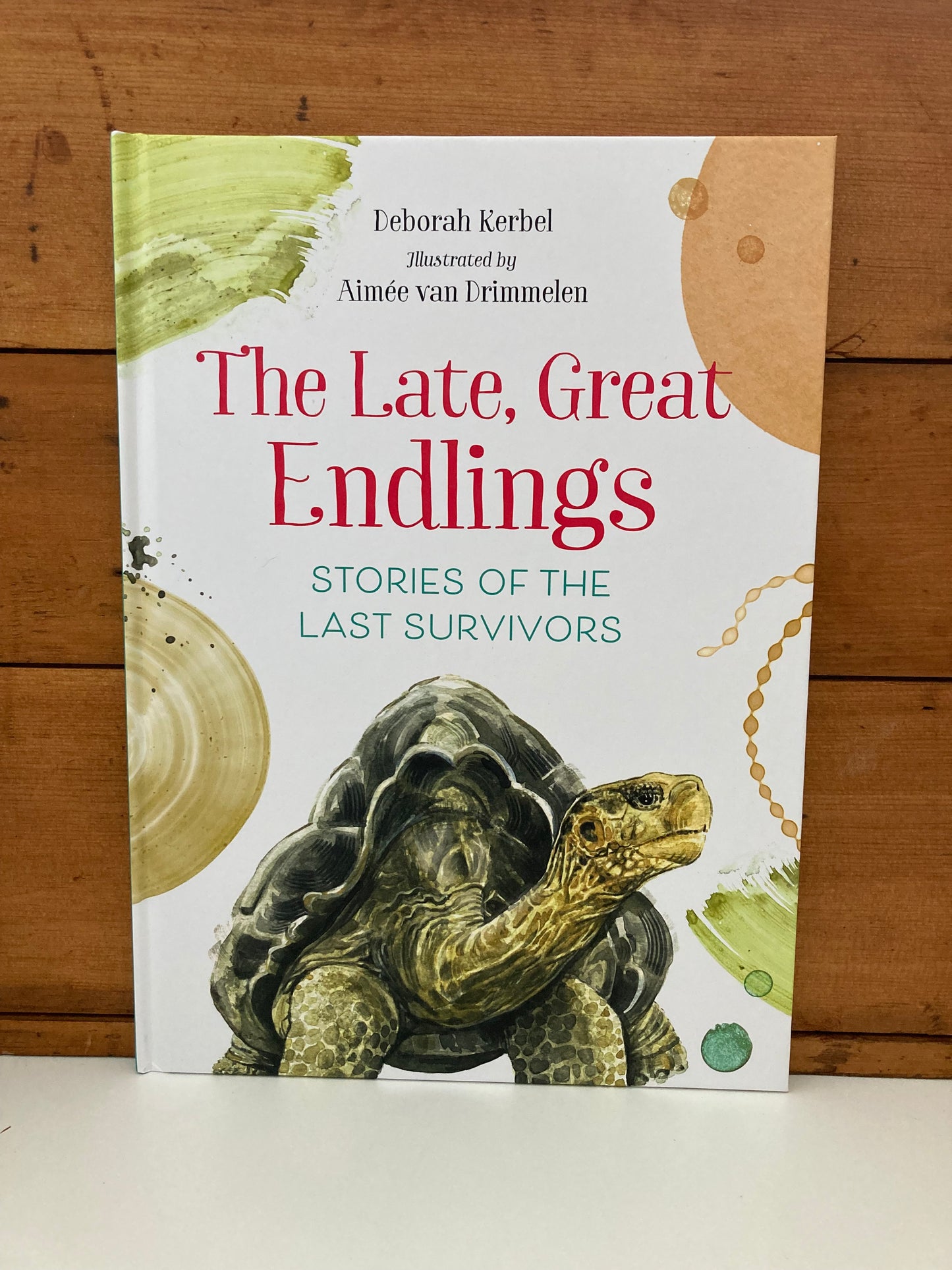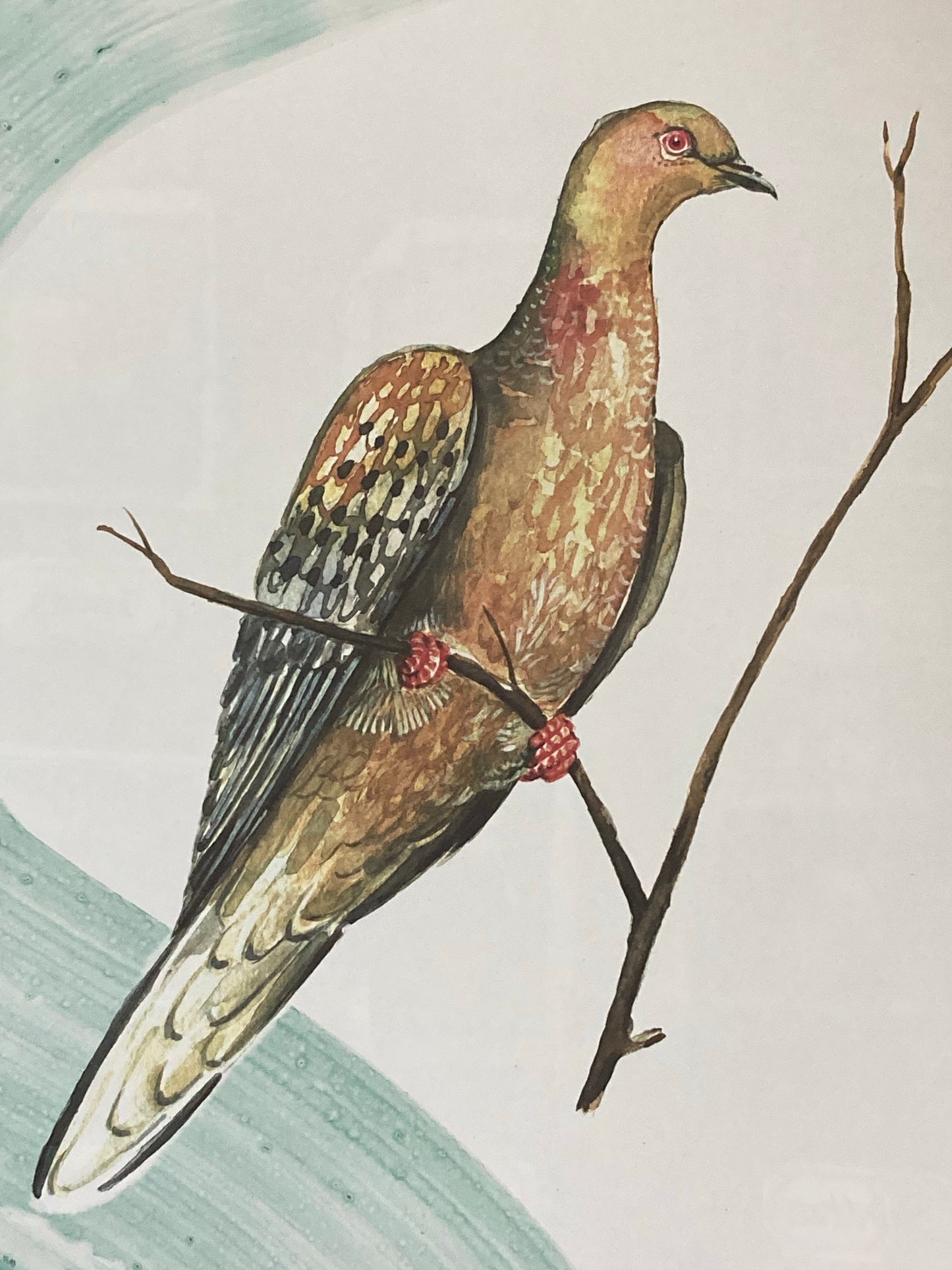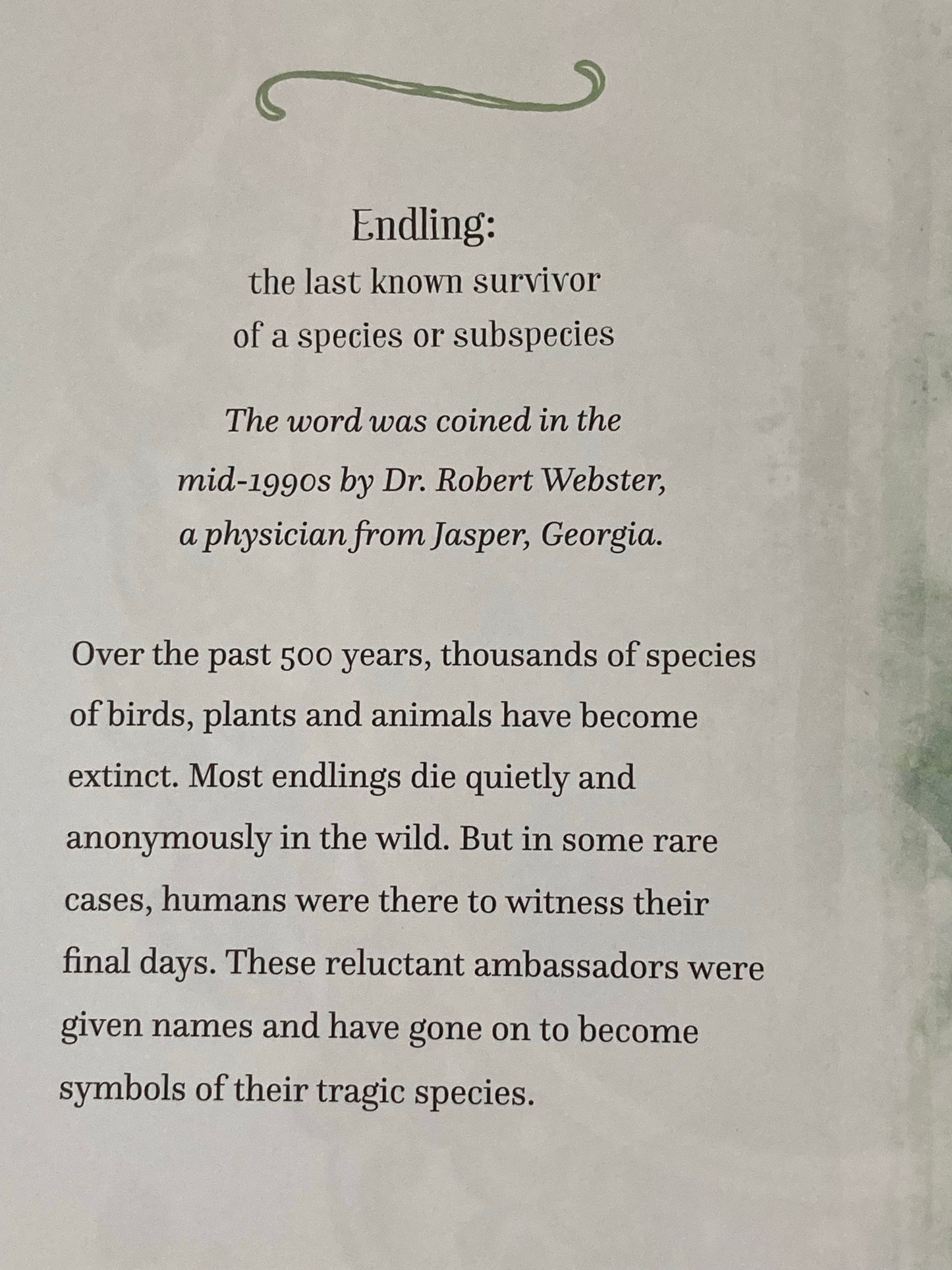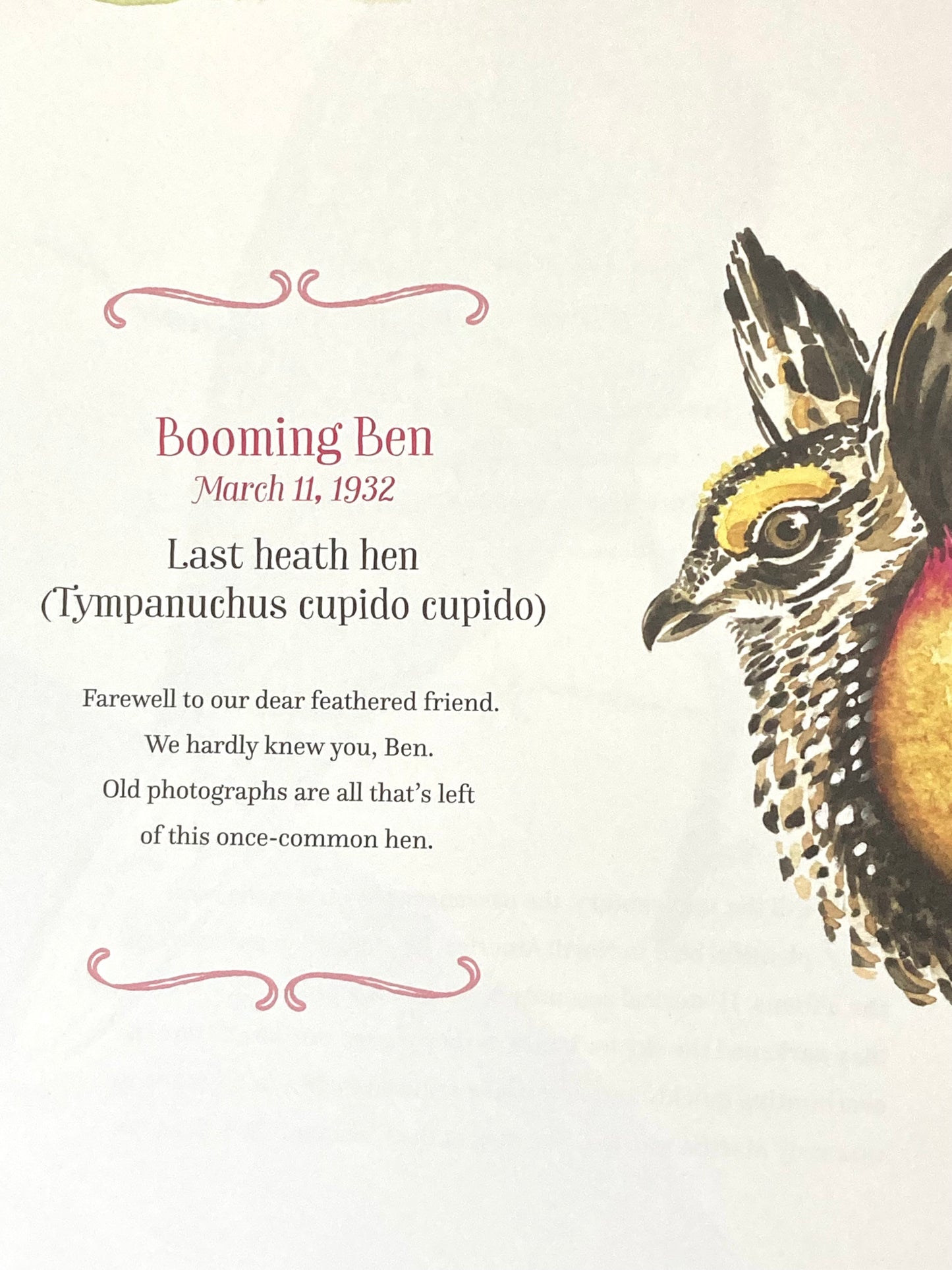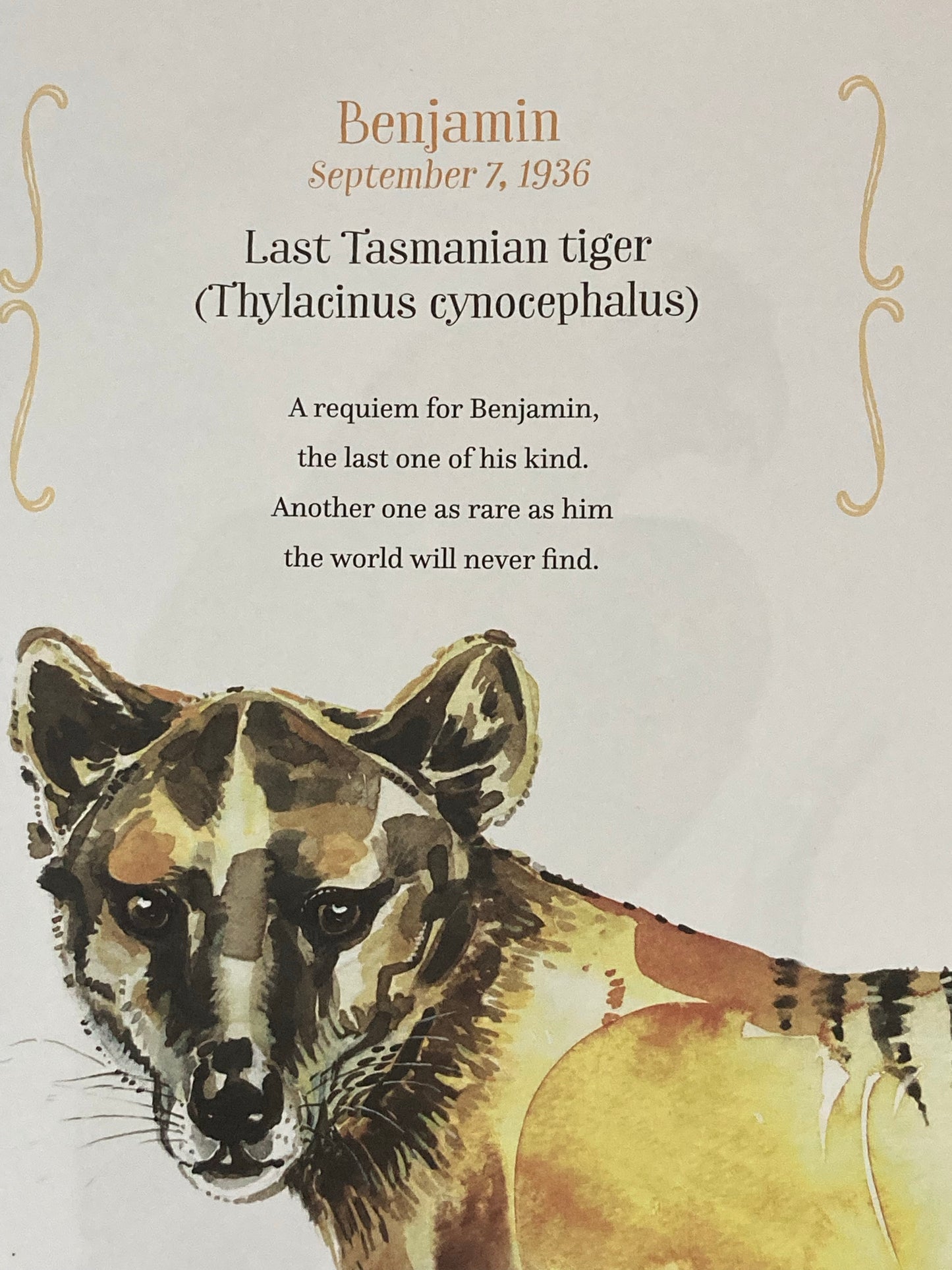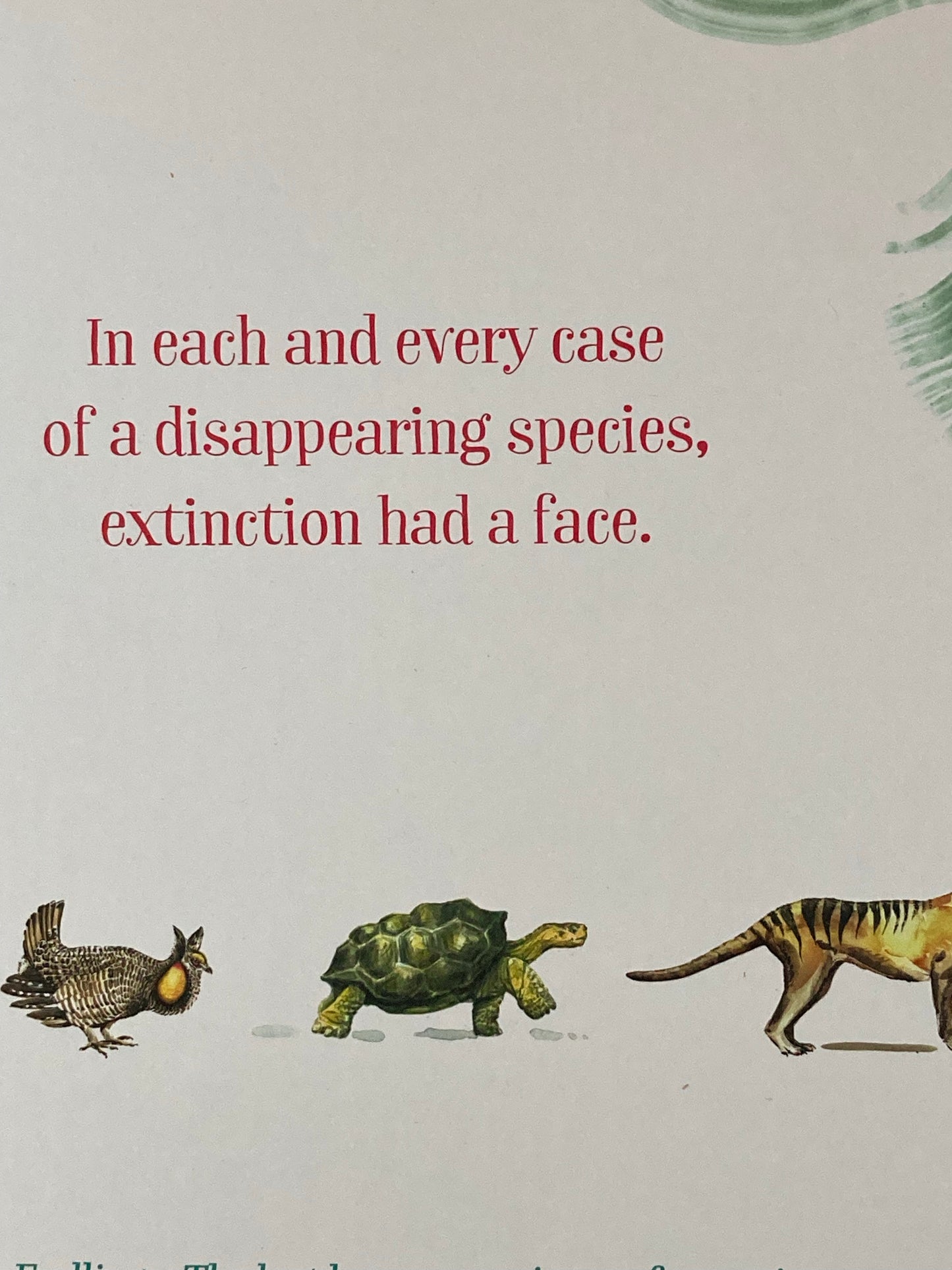 Inspiring Children, and their Families, through Play, Art and Reading. Always, with a love of Nature.