Regular price
Sale price
$22.00 USD
Unit price
per
Sale
Sold out
Share
Wow! Finally an incredibly beautiful, but equally educational book, about dinosaurs! Not just for children, this is a home library book for the whole family. Should be proudly displayed. Your curious palaeontologist will be impressed! And, thankful.
Travel through time from the beginnings of life on Earth and marvel at more than 90 amazing plants and animals along the way. From Tyrannosaurus to Triceratops, and magnolias to Mammoths, this beautiful collection, illustrated by Angela Rizza and Daniel Long, brings the prehistoric world to life.
DINOSAURS AND OTHER PREHISTORIC LIFE is written by world-renowned palaeobiologist, Professor Anusuya Chinsamy-Turan, using collections from around the world, including those at the Royal Ontario Museum in Toronto. She invites readers to "come encounter weird and wonderful prehistoric creatures that will challenge your imagination!" Come and learn what became of the dinosaurs, and how mammals came to dominate our planet. Detailed fossil photography, stunning illustrations, and engaging stories reveal the organisms of the primeval past that still inspire the imagination today.
This weighty tome concludes with an easy to read, and understand, glossary of terms, and a list of pronunciations. With full colour drawings on every page!
Hardcover, with heavy, leather-life covers, gilded cover and edging, and a marking ribbon. 224 pages. Truly a keepsake edition. Published in 2021.
For more fun with Dinosaurs, see our DINOS Puzzle by Londji.
View our complete Educational Books Collection.
View full details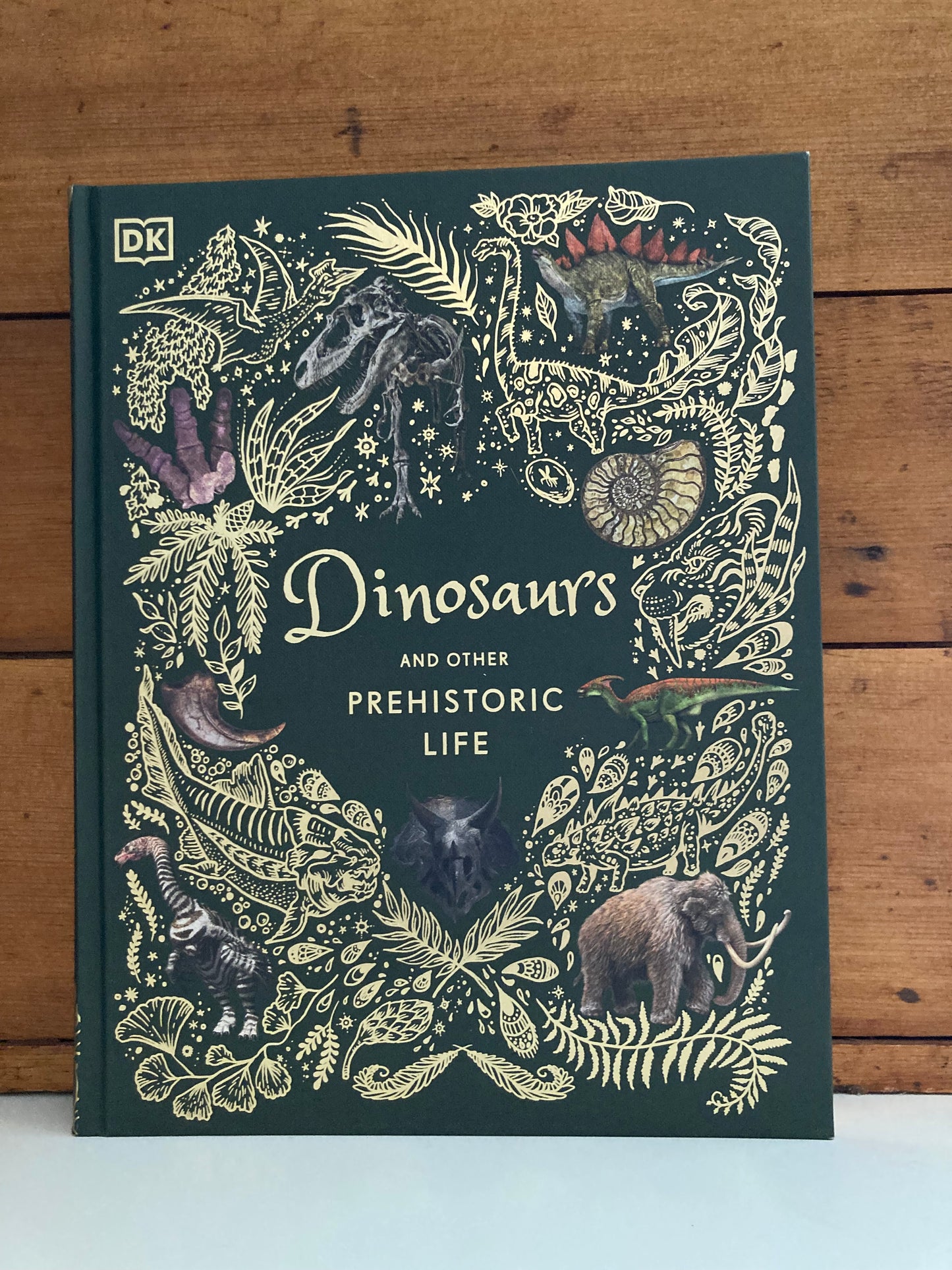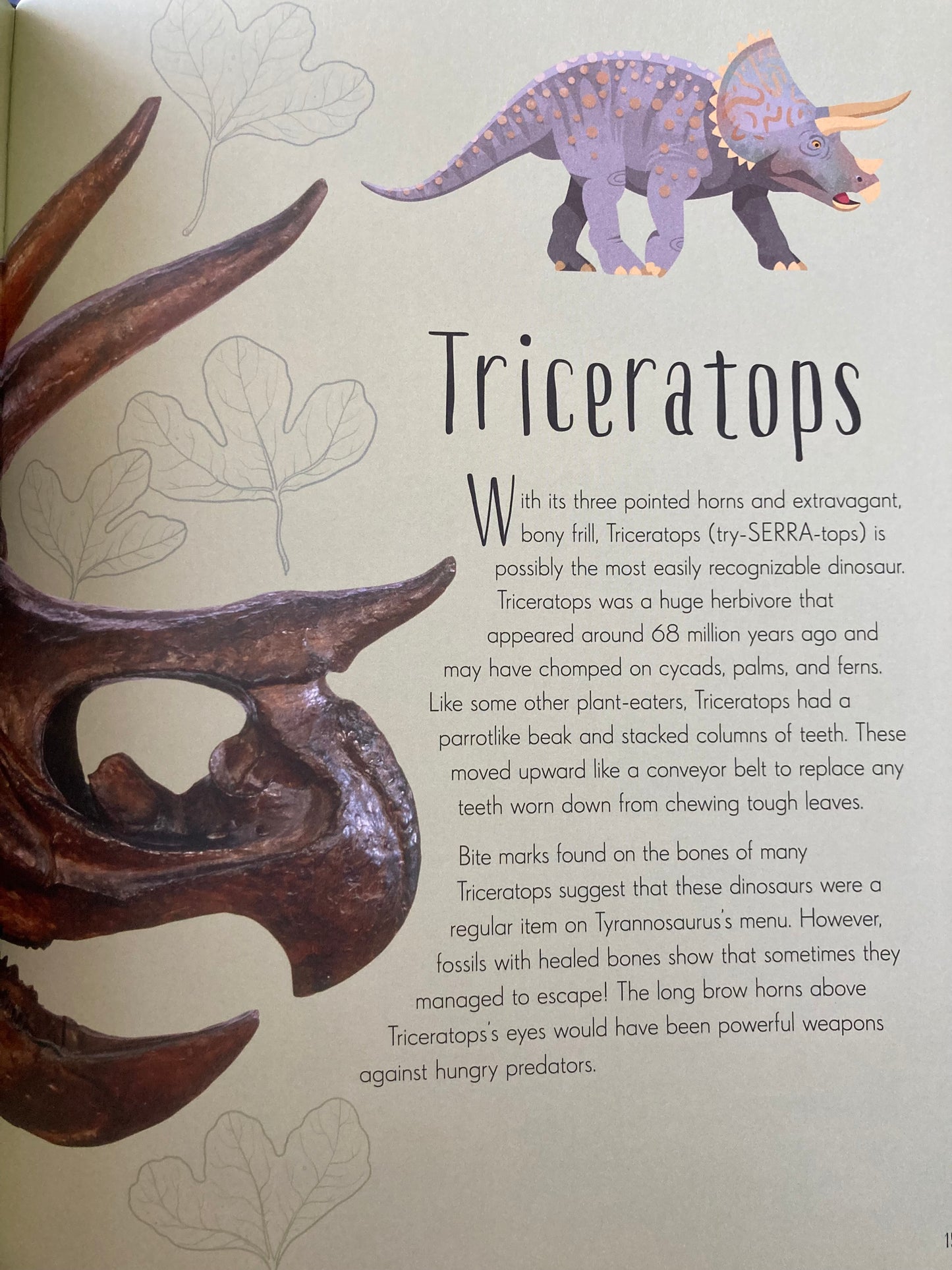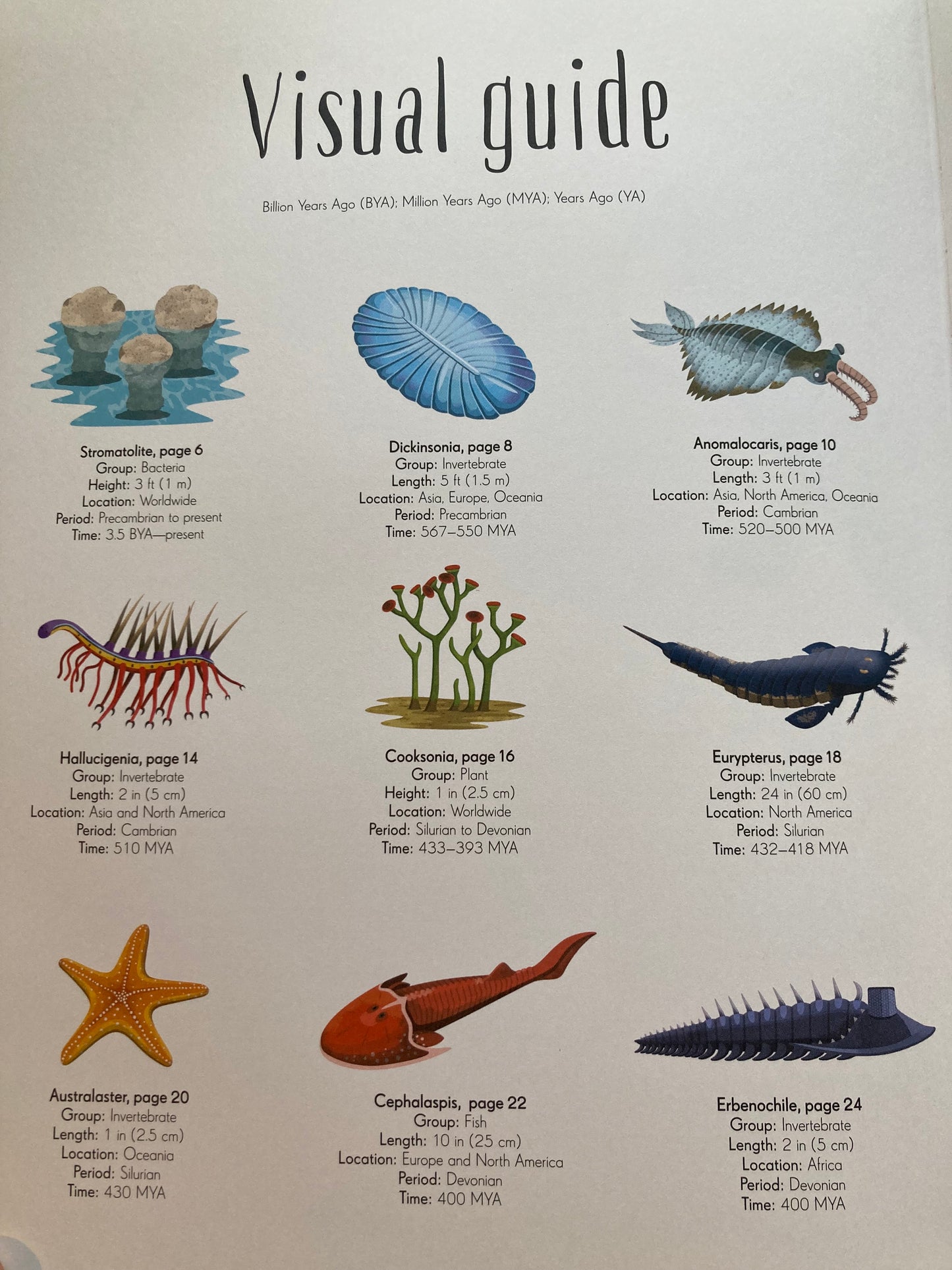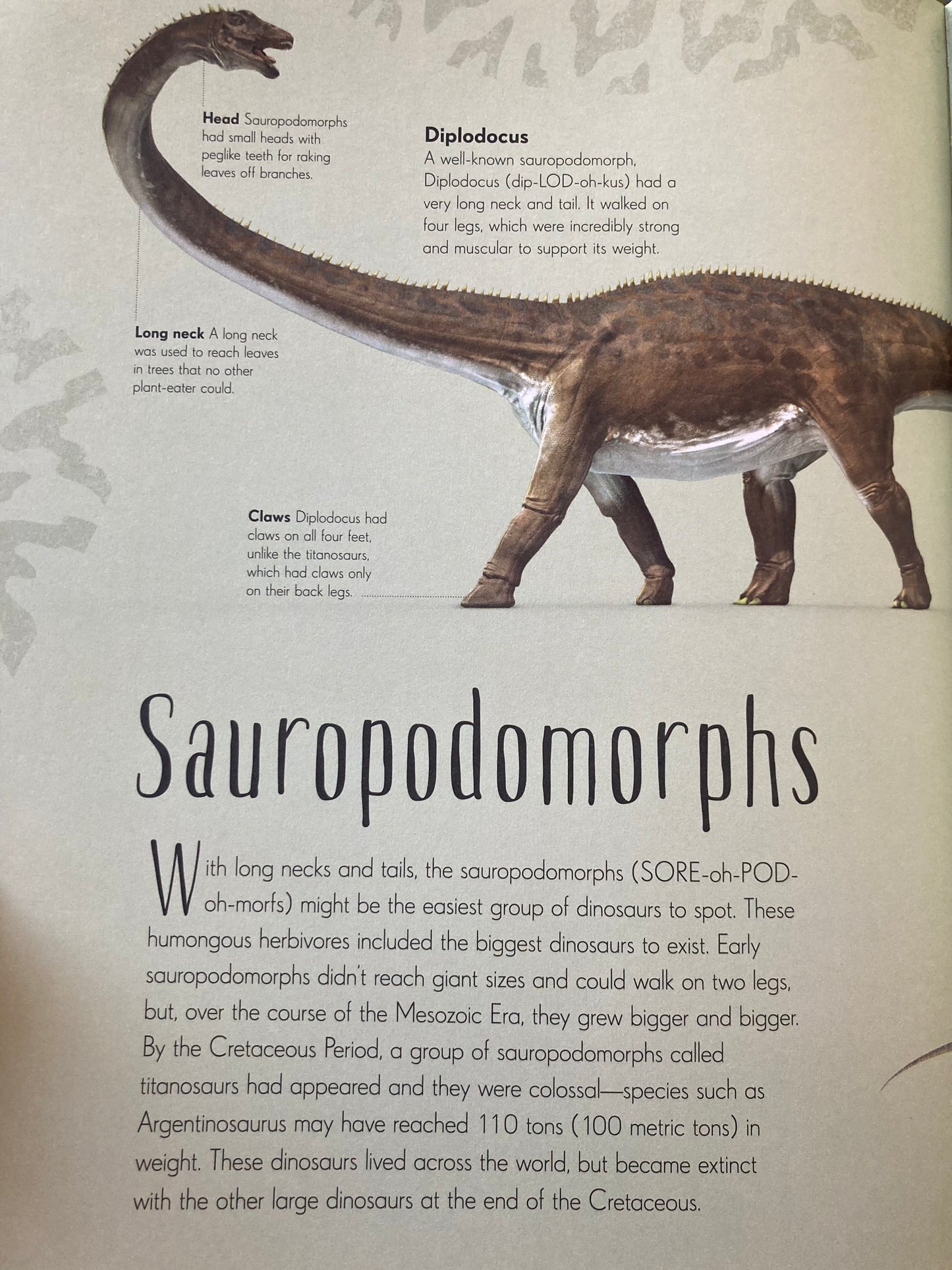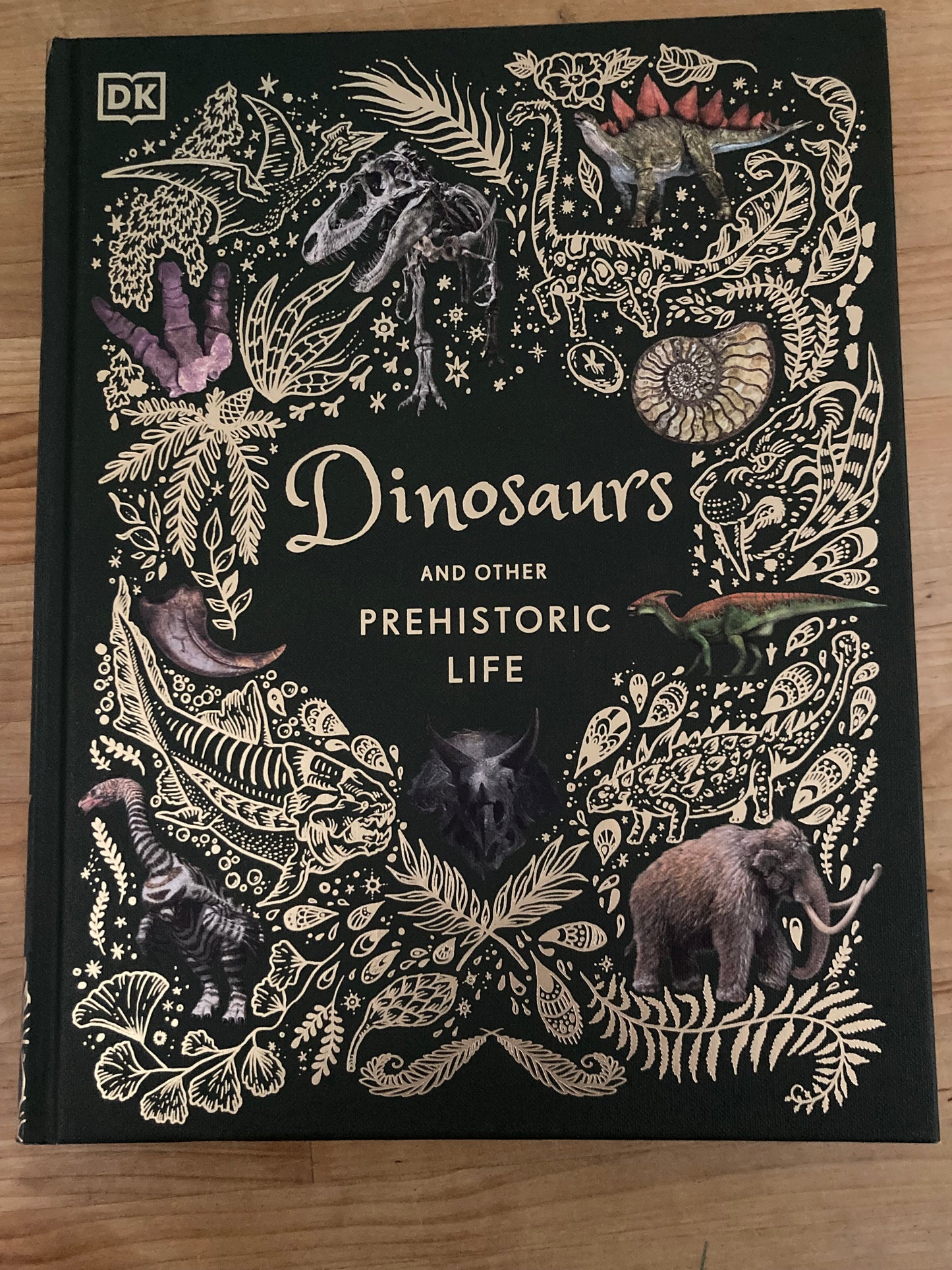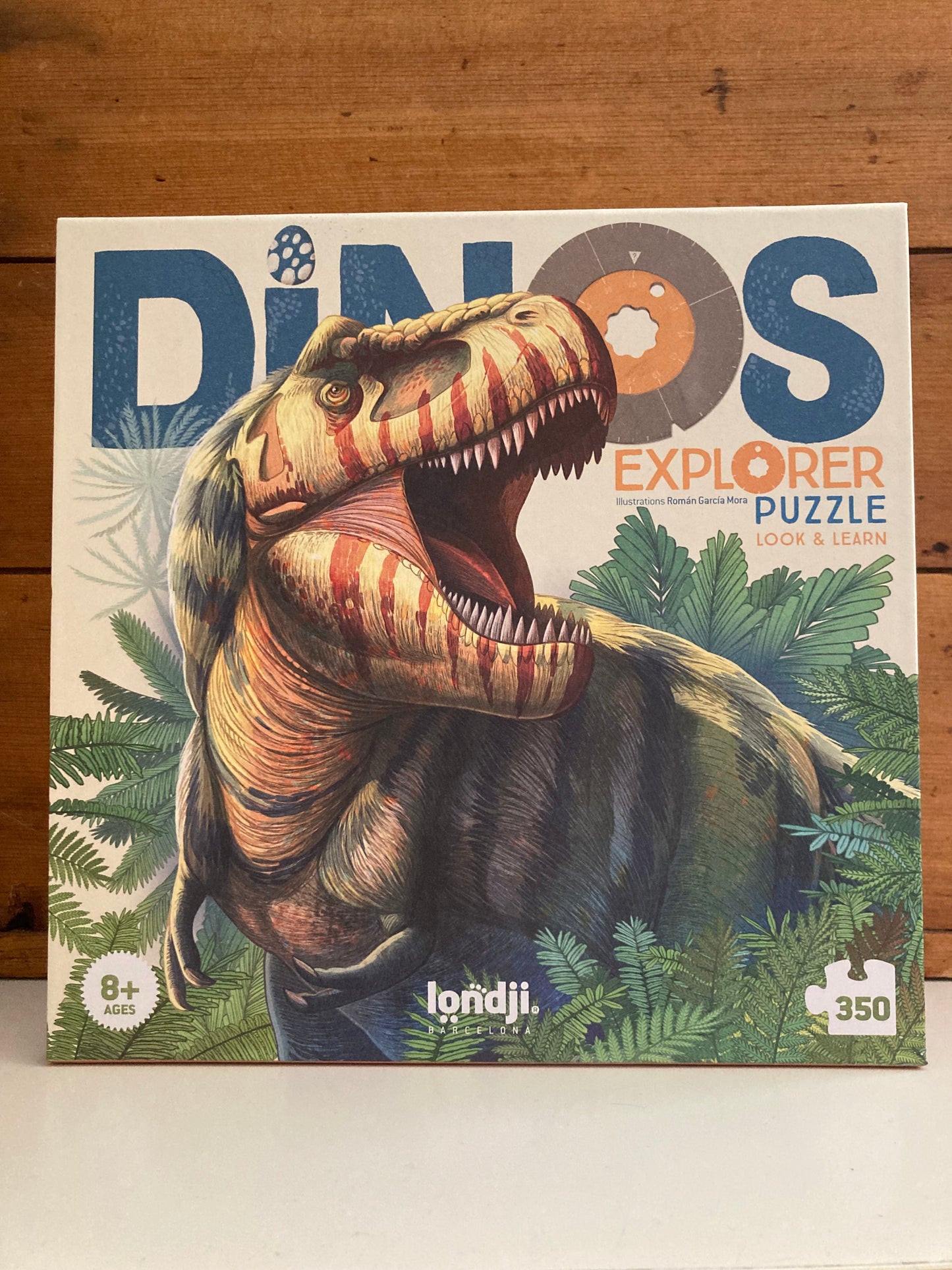 Inspiring Children, and their Families, through Play, Art and Reading. Always, with a love of Nature.