Regular price
Sale price
$32.00 USD
Unit price
per
Sale
Sold out
Share
MATHEMATICAL NUMBERS by Erzi brings simple mathematical equations to life!
29 wooden math pieces, and a small wooden marking point. Two each of numbers 1 through 9. Four each of the number 0. One each of the mathematical symbols to perform simple mathematical equations: a plus sign +, a minus sign -, a division sign :, a times sign x, an equal sign =, and lesser than and greater than symbols < >.
Made in Germany using FSC-certified wood. Each wooden piece is 7x5x0.4cm (2,5x2x0.2inches).
The tactile feel of these wooden plates also makes them useful for special educational needs like partially sighted or blind. Positioning the marking point in the bottom right hand corner of the plate ensures that the number is not upside down.
View other School Activity Cards and Games.
Made in Germany. Erzi Quality Wood Toys for Learning.
View full details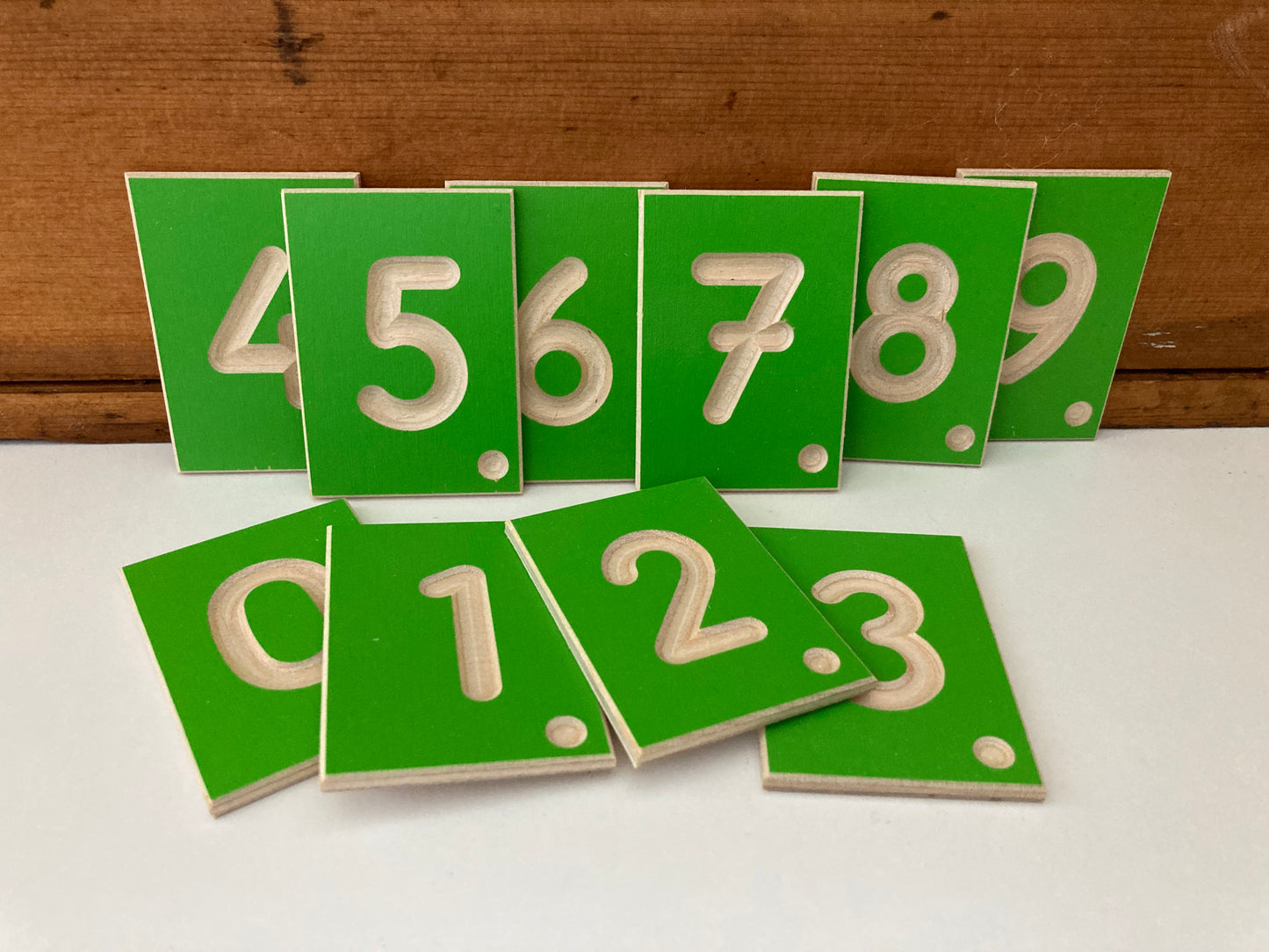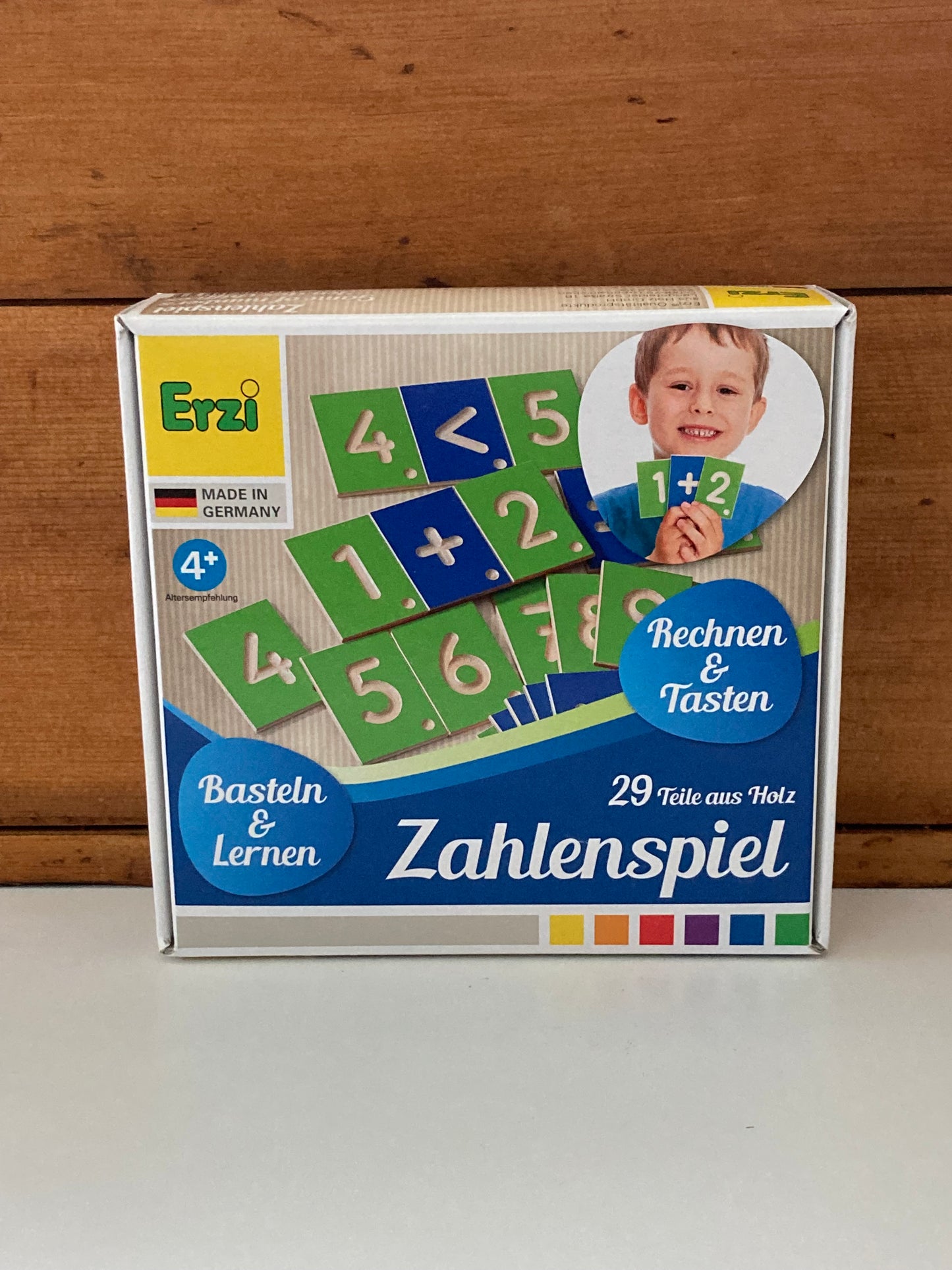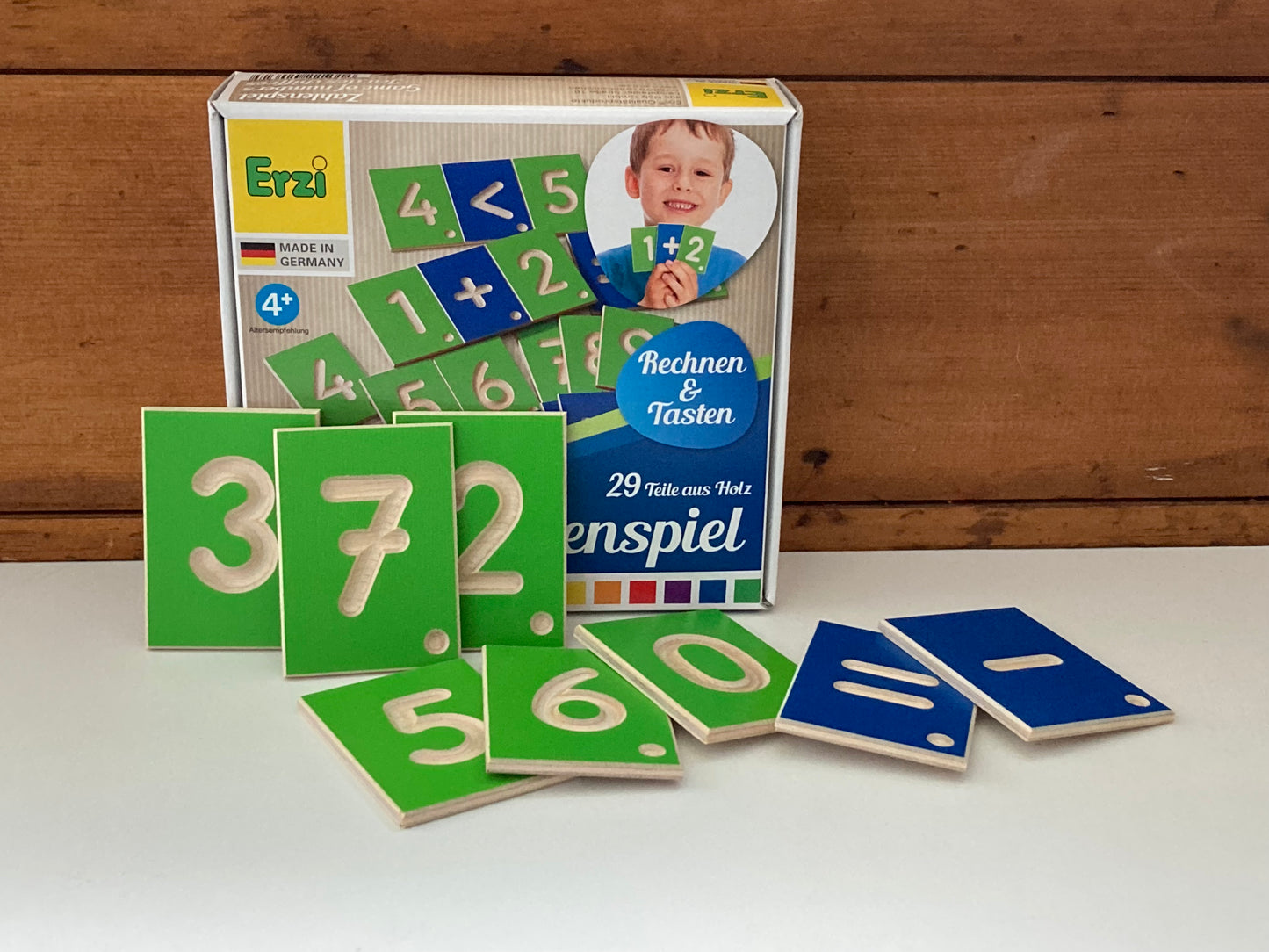 Inspiring Children, and their Families, through Play, Art and Reading. Always, with a love of Nature.