Regular price
Sale price
$61.00 USD
Unit price
per
Sale
Sold out
Share
Everything you see here, in one package! "Un Calandrier pour toujours, en francais!" 
This is the absolutely lovely WOODEN PERPETUAL CIRCULAR CALENDAR IN FRENCH, complete with 12 WOODEN NINS in seasonal corresponding colours (including the 4 wooden sections with the months of the year), and the 2 large DATE MARKERS, and small WOODEN BOWL to hold seasonal treasures corresponding to the month, or the NIN of the MONTH! 
This beautiful, handmade wooden calendar represents the circle, that has no beginning or end, an infinite circle that rebuilds itself. Arranged in the circle, the friendly Nins, painted in warm seasonal colours, invite children to reflect on ritual gatherings, perhaps 'round a bonfire, or in a Circle of Friends, to share stories and talk about life...our circular world, our solar system... the Earth orbiting around the Sun! This creates this inviting Perpetual Circular Calendar. Allowing Children to play and touch time!
The Calendar circle follows the circular and infinite time of our annual seasonal year, made up of 12 months. Each month is represented in a seasonal colour, that might change depending where you live. Winter in New Zealand is Canada's Summer!
For colours in Canada the seasons are shown as: WINTER/HIVER in Violet for JANUARY/JANVIER, Blue for FEBRUARY/FEVRIER, Turquoise for MARCH/MARS.  SPRING/PRINTEMPS in Dark Green for APRIL/AVRIL, Light Green for MAY/MAI, Pistachio Green for JUNE/JUIN. SUMMER/ETE in Yellow for JULY/JUILLET, Light Orange for AUGUST/AOUT, Orange for SEPTEMBER/SEPTEMBRE. FALL/AUTOMNE in Red for OCTOBER/OCTOBRE, Wine colour for NOVEMBER/NOVEMBRE, Brown for DECEMBER/DECEMBRE.
The MONTHS are written in FRENCH. English language calendars sold separately (including the 4 wooden sections with the months of the year). The 12 WOODEN RINGS, and the FOUR SEASON PLATFORM are also available for sale separately. View our entire Collection by Grapat, Bye Bye Plastic.
Hand Made and Hand Painted in Spain.
PLEASE NOTE: The Four Season Platform and the 12 Wooden Rings PICTURED HERE, ARE SOLD SEPARATELY! 
View our En Francais! In French! Collection.
View full details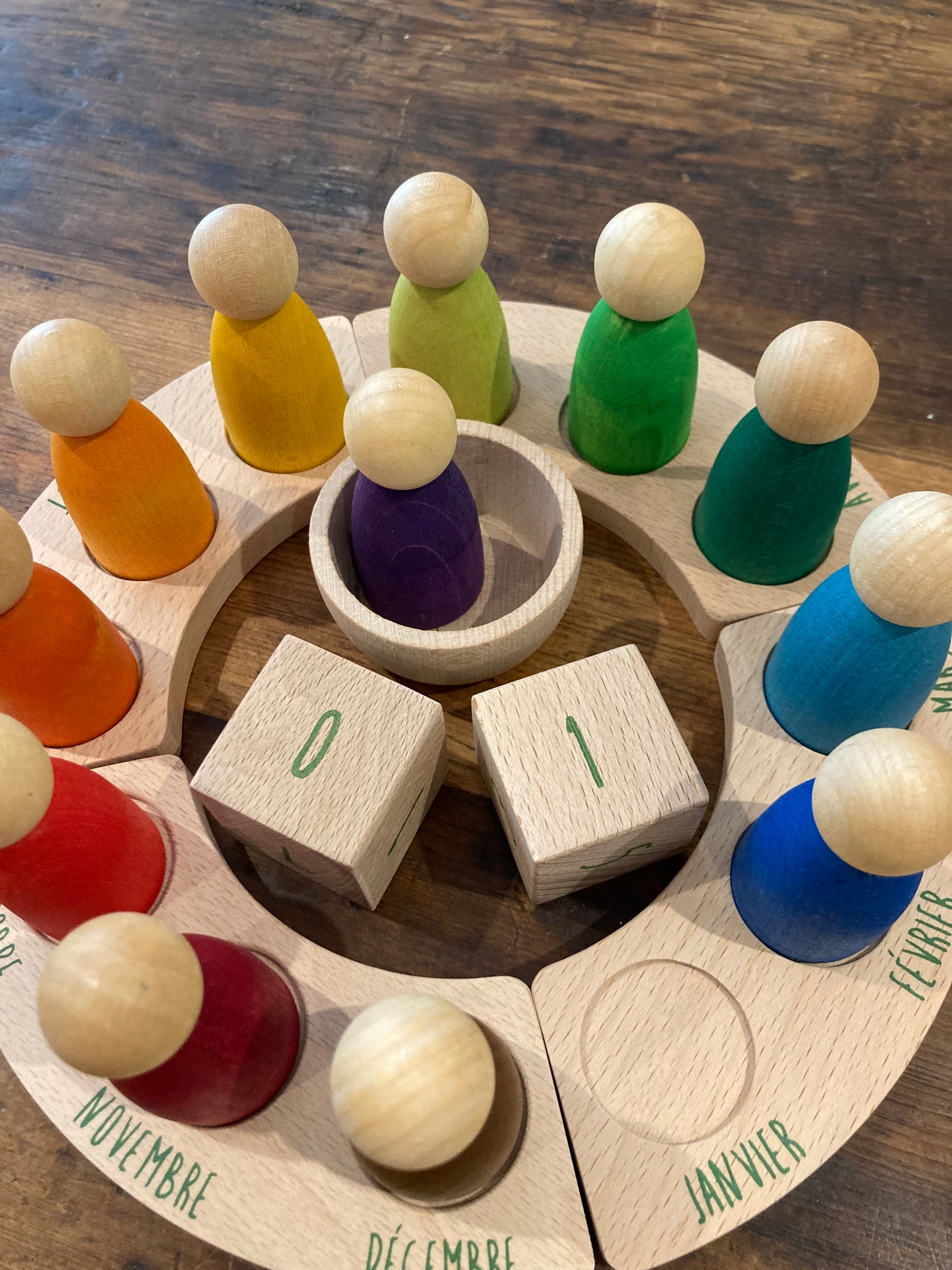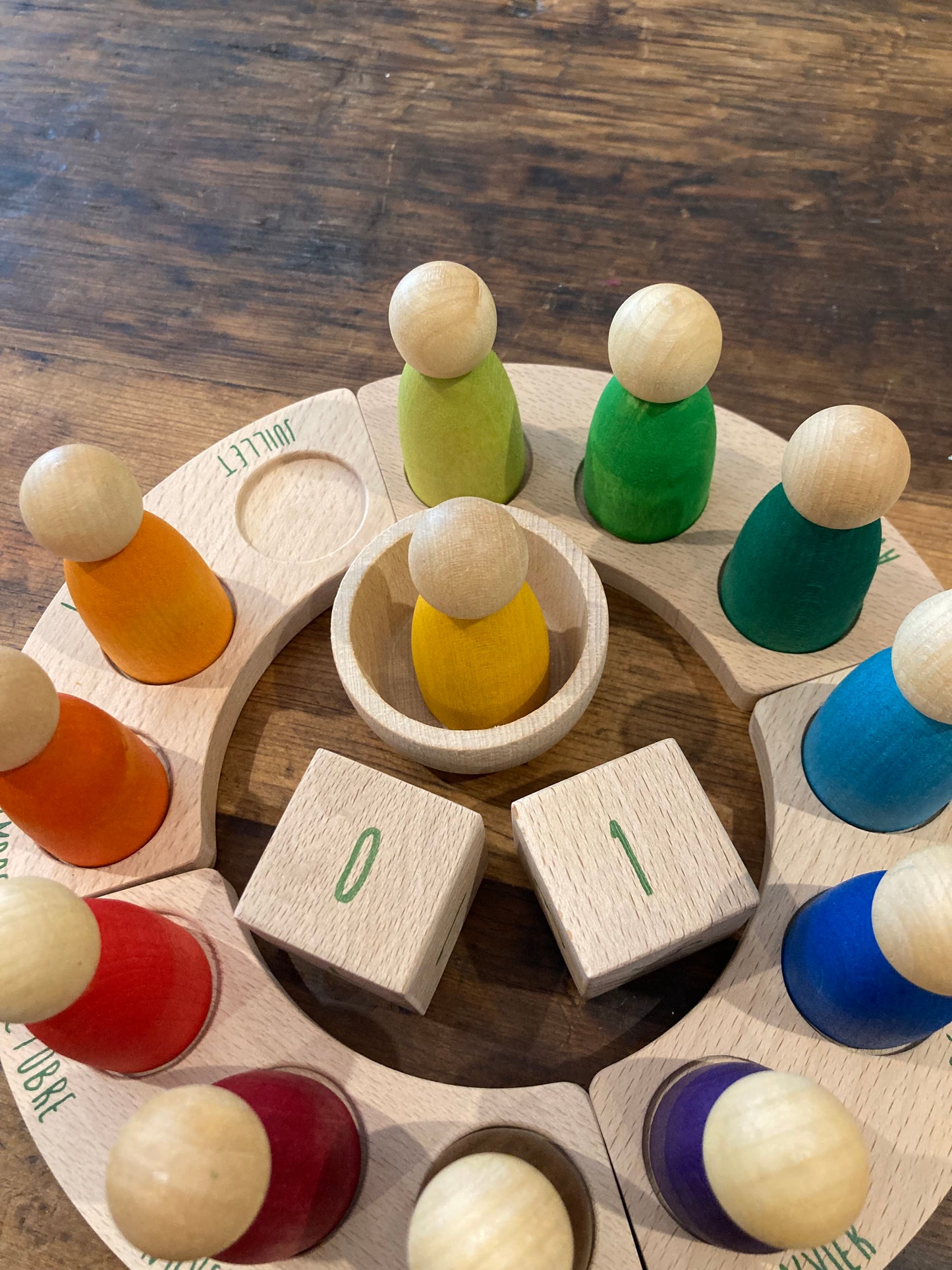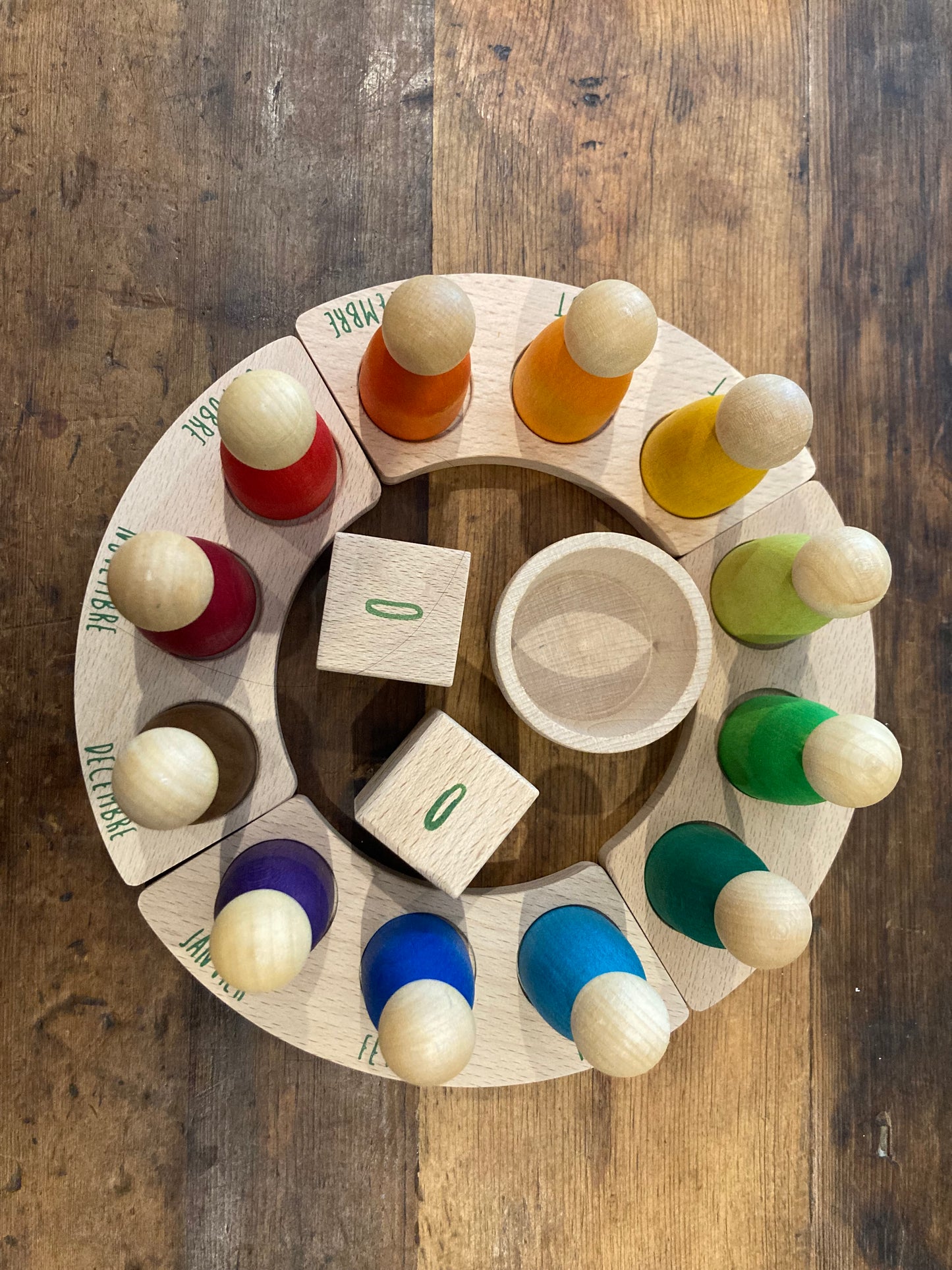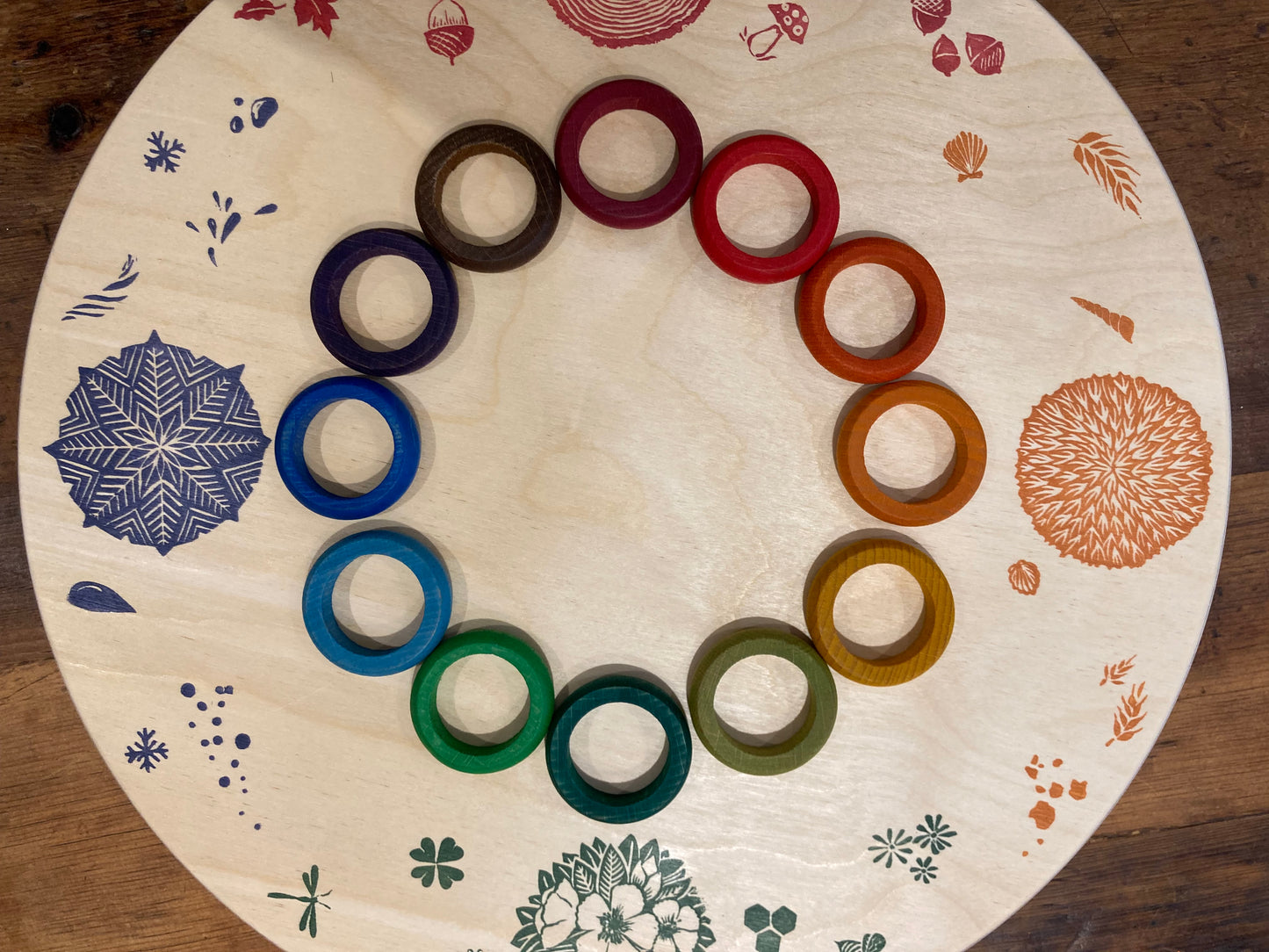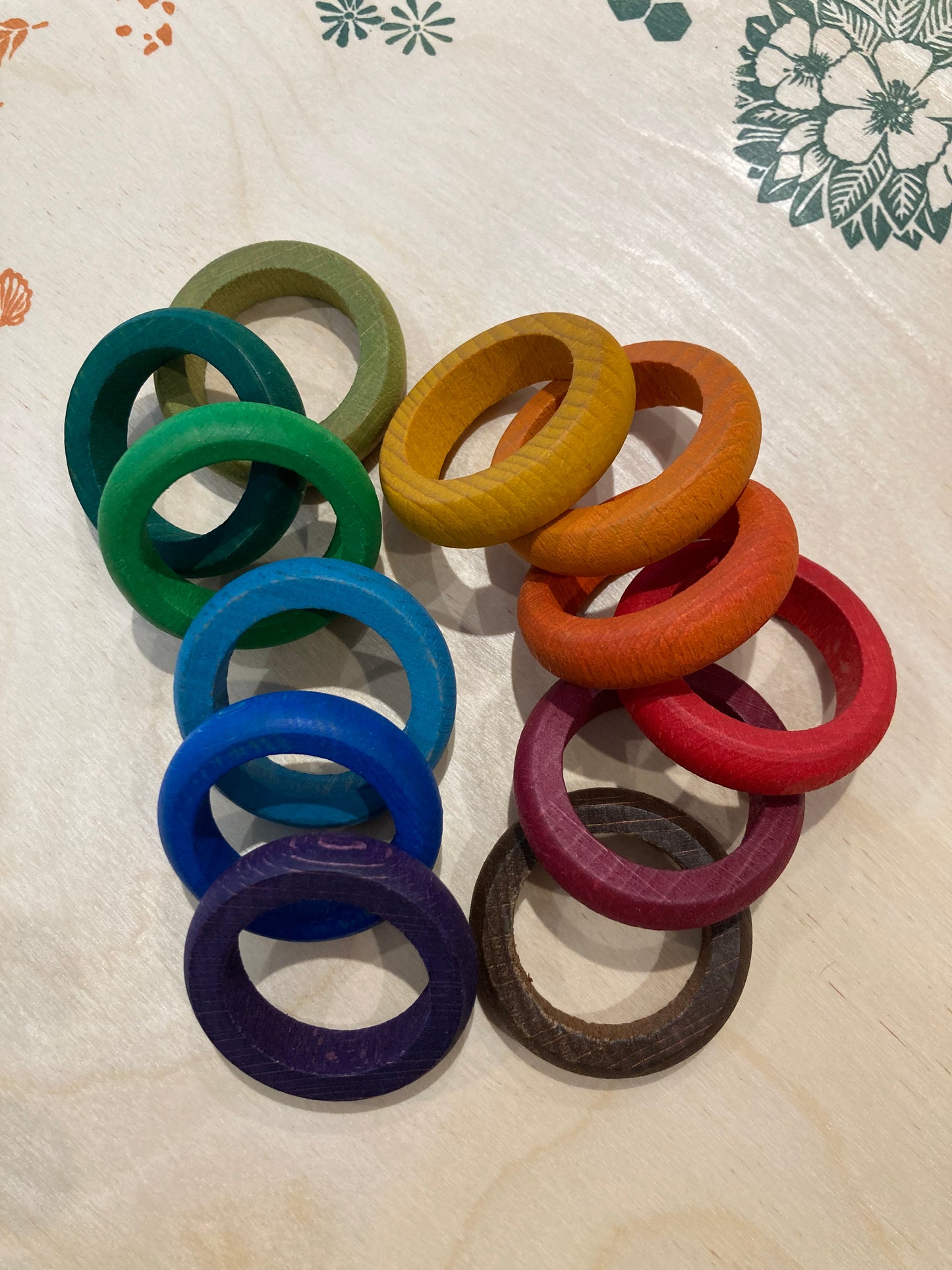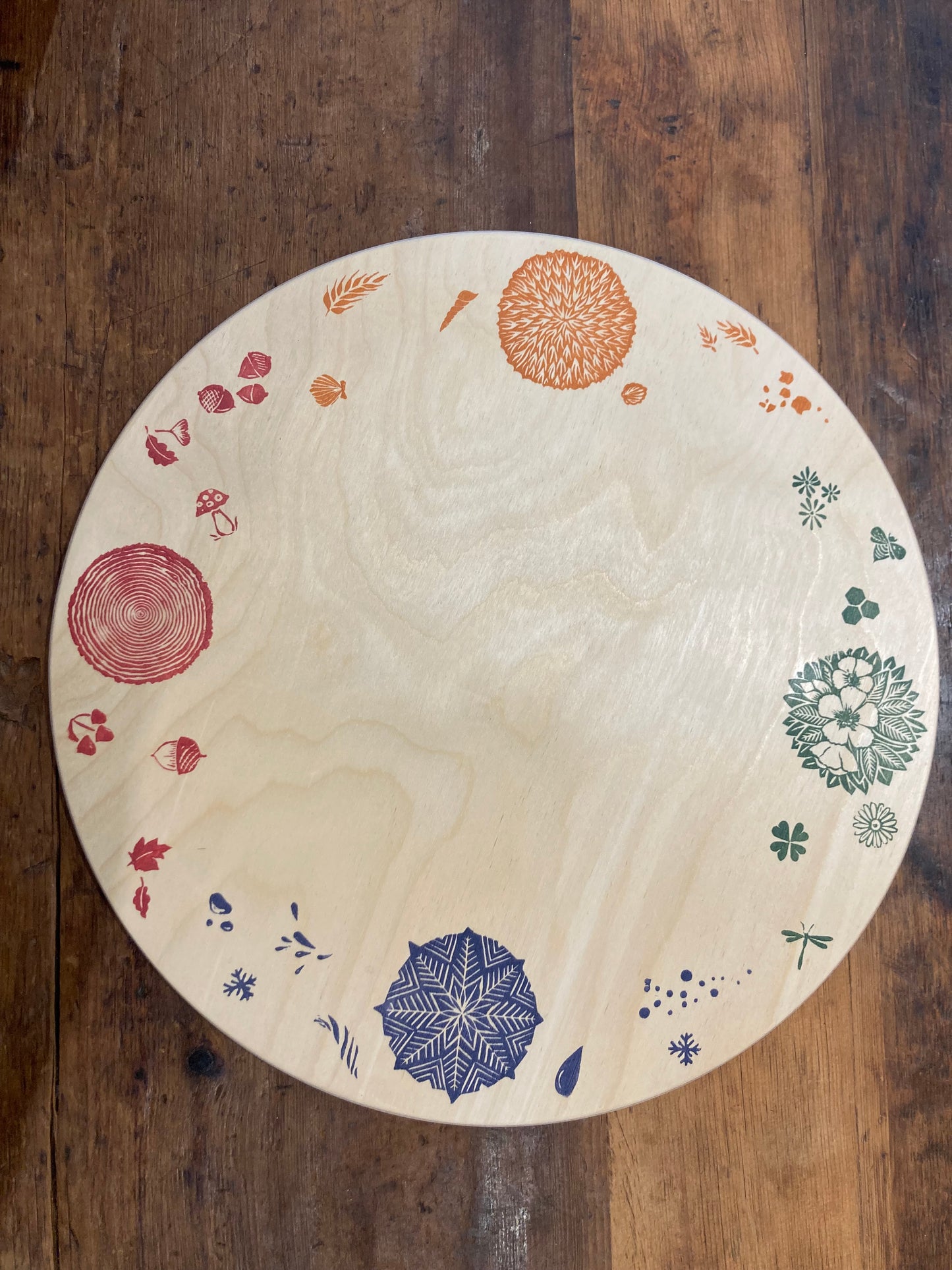 Inspiring Children, and their Families, through Play, Art and Reading. Always, with a love of Nature.