Regular price
Sale price
$22.00 USD
Unit price
per
Sale
Sold out
Share
"...the more we push early learning, the less young children really learn."
Too much assessment with too little genuine play, erodes childhood.
TOO MUCH, TOO SOON?, EARLY LEARNING AND THE EROSION OF CHILDHOOD is a collection of 24 chapters each one written by authoritative educators, researchers, policy-makers, carers/teachers, and parents. Each chapter argues conclusively for a lessening in world-wide policy in early education for the mandatory testing, paperwork and compulsory literacy targets.
The authors conclusively argue that today's early education targets for children are like "building a house from the roof down!" Without a proper foundation... most formal schooling is "too much, too soon."
The authors are varied and individual biographies are included in the book. They include well-known authors, Sally Goddard Blythe and Penelope Leach, all are well established in their fields, and live around the world.
The book is edited by Richard House Ph.D of the Research Centre for Therapeutic Education in the UK. He writes and researches childcare, psychotherapy and education.
Softcover. 355 pages. View our Parenting Resources Collection.

Hawthorn Press, Early Years Series, United Kingdom. Respecting the Right to Childhood. In partnership with the Alliance for Childhood.
View full details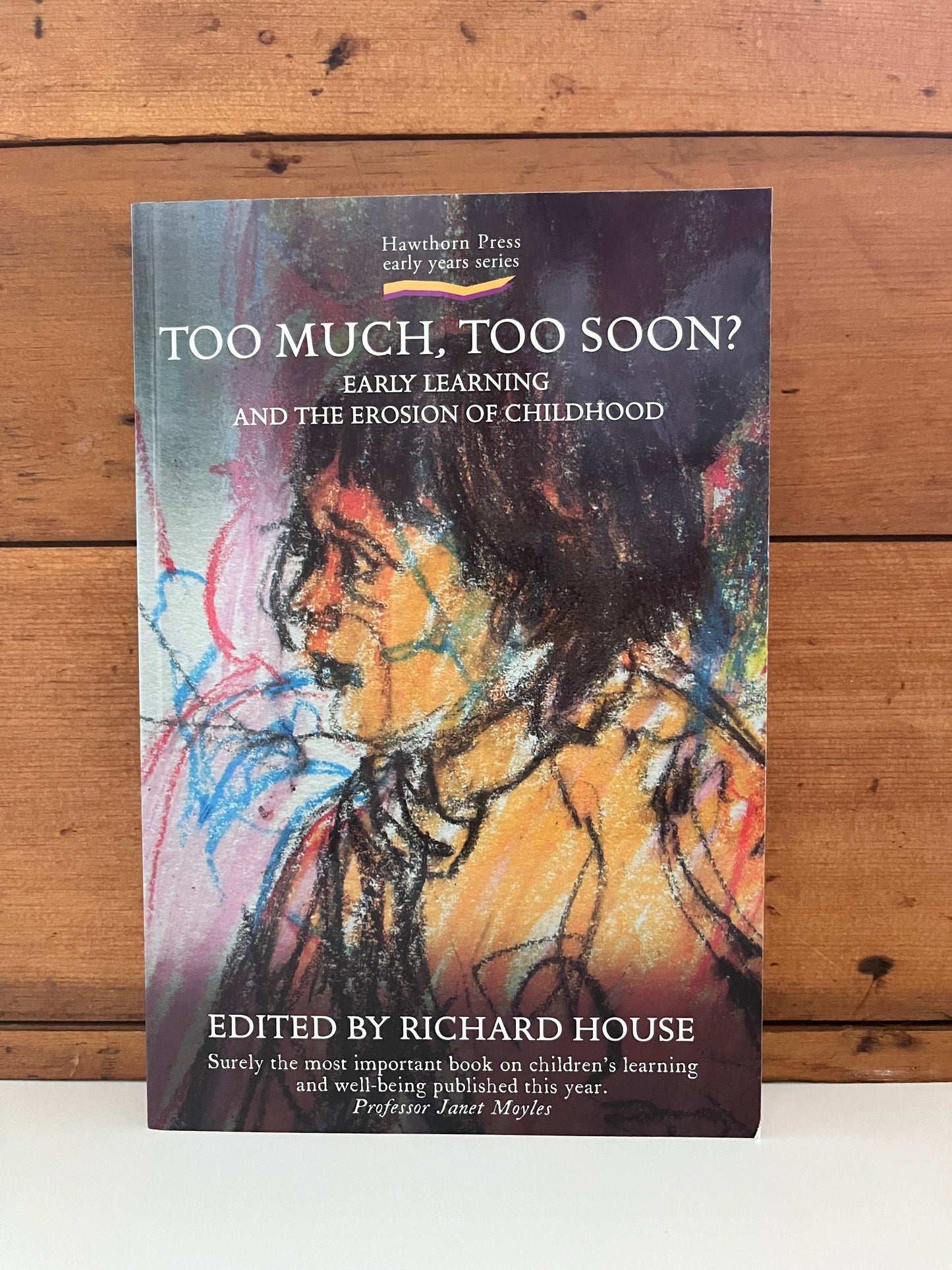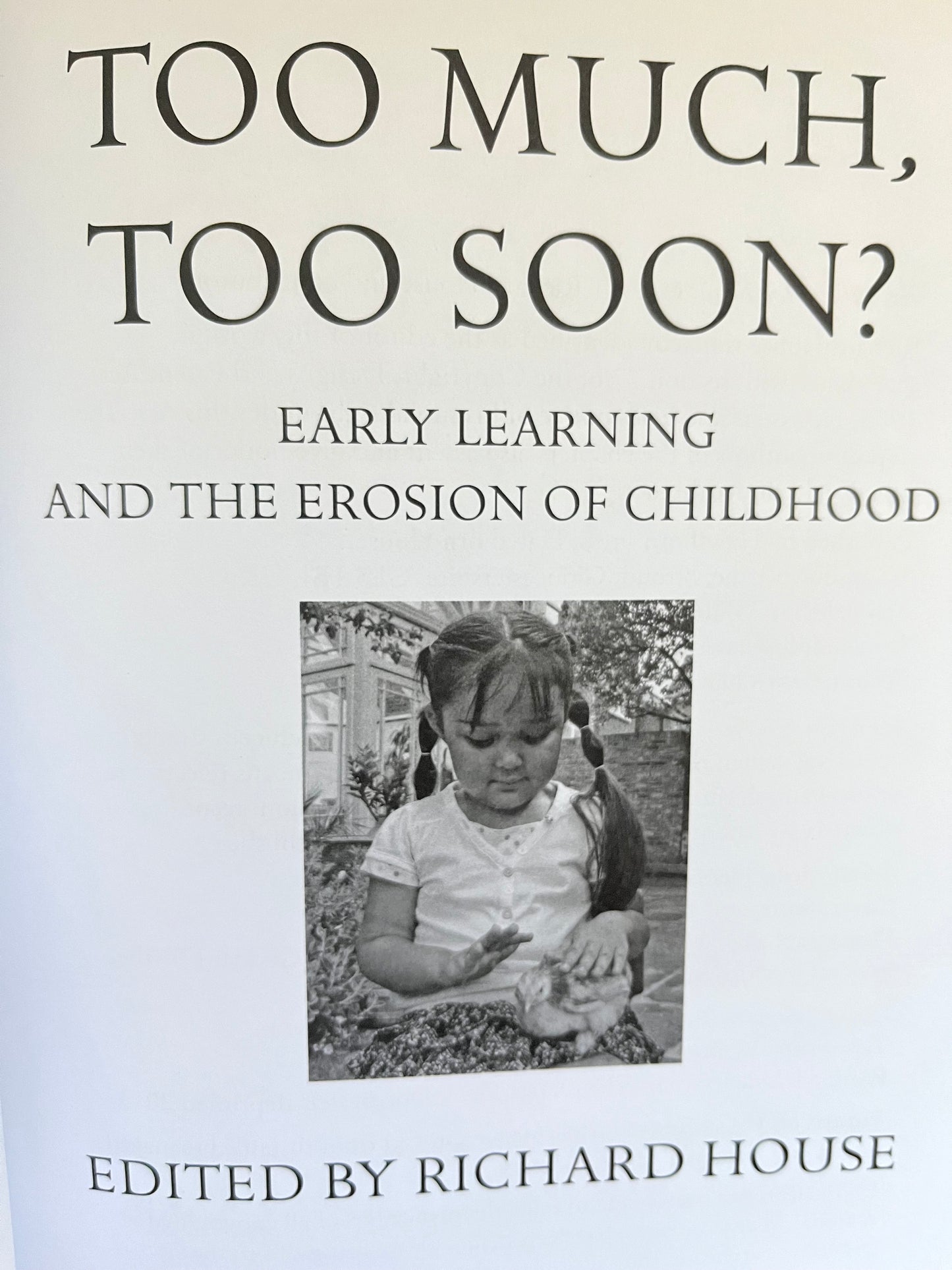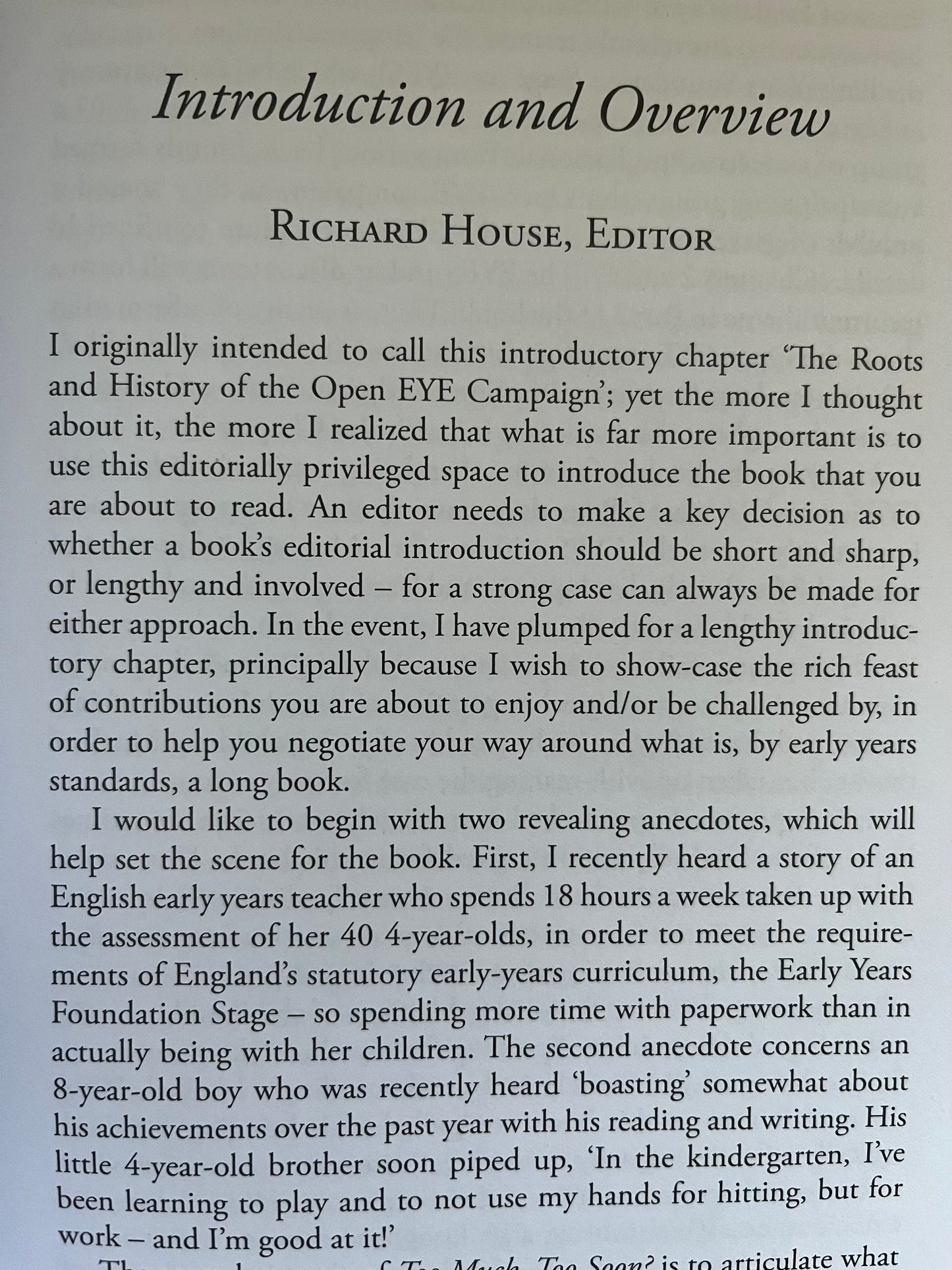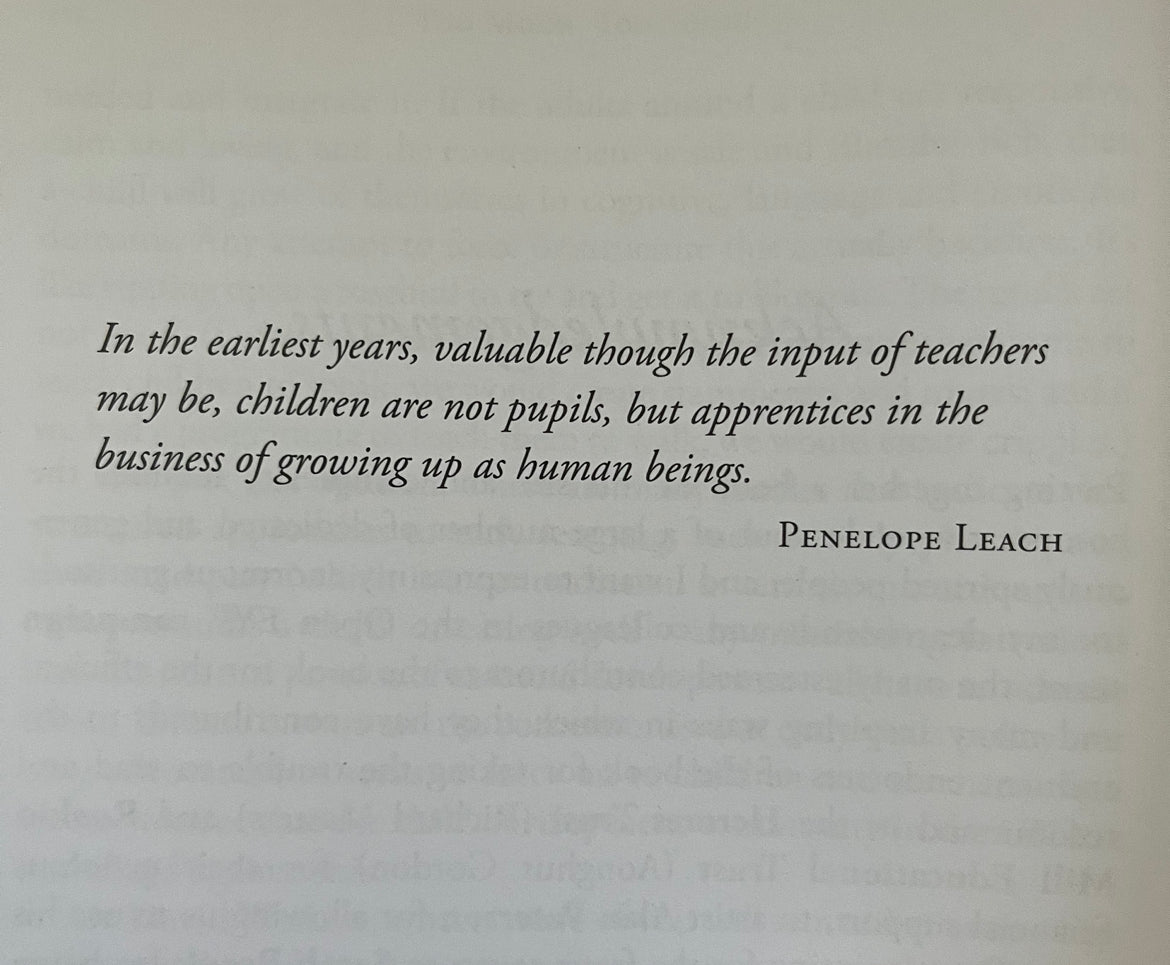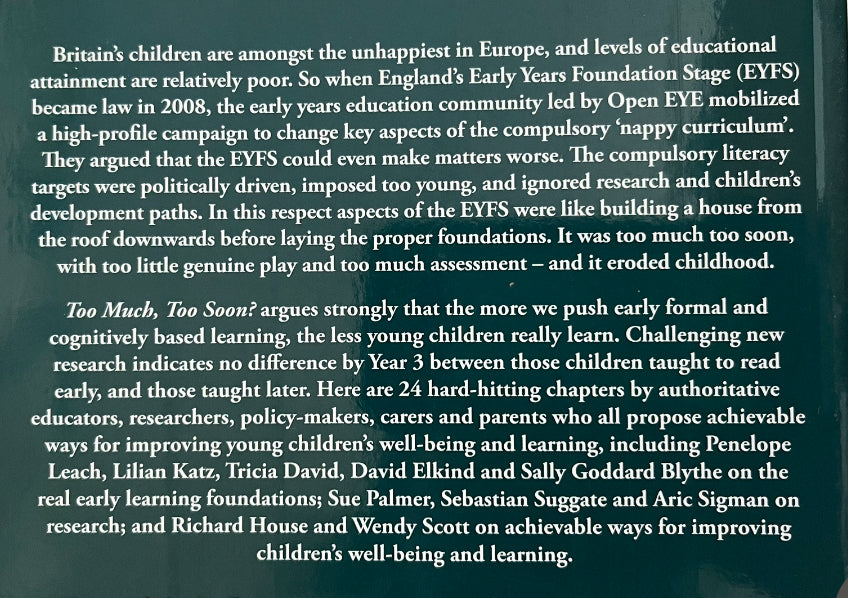 Inspiring Children, and their Families, through Play, Art and Reading. Always, with a love of Nature.