Regular price
Sale price
$7.00 USD
Unit price
per
Sale
Sold out
Share
The well known and trustworthy ReDecker brand. Made in Germany.
This POT SCRUBBER with BRISTLES brush is perfect for tough messes on your pots and pans. Crafted from stiff union plant bristles, and untreated beechwood, these last an incredibly long time; but when the time comes to dispose, you can compost instead of adding to our landfills! The rounded shape allows you to get into corners easily - making them useful cleaning tools in all areas of the home. 
Allow to fully dry between uses with the bristles facing downward to ensure the longest life for your brush. Shown here, perfectly paired with our STONE SOAP DISH, allowing air to go through to properly dry the bristles. With the KITCHEN SOAP BAR from the Apothecary at All Things Jill. KITCHEN GIFT TRIO sold separately.
Size: 8.5 cm (3inches)
Biodegradable
A light Beeswax rub on occasion will keep your brush looking new.
View our EcoFriendly Home Collection for more great home products.
View full details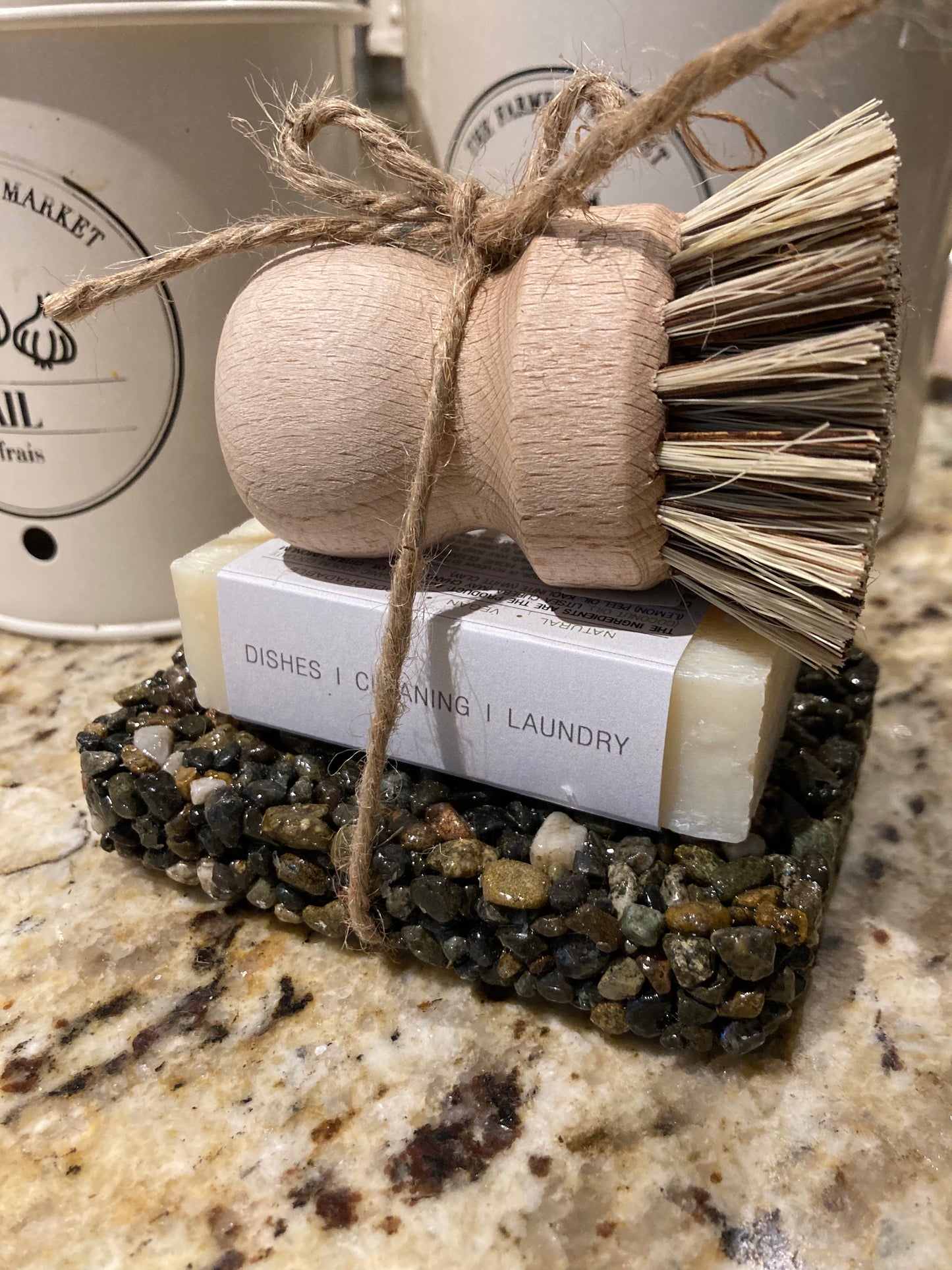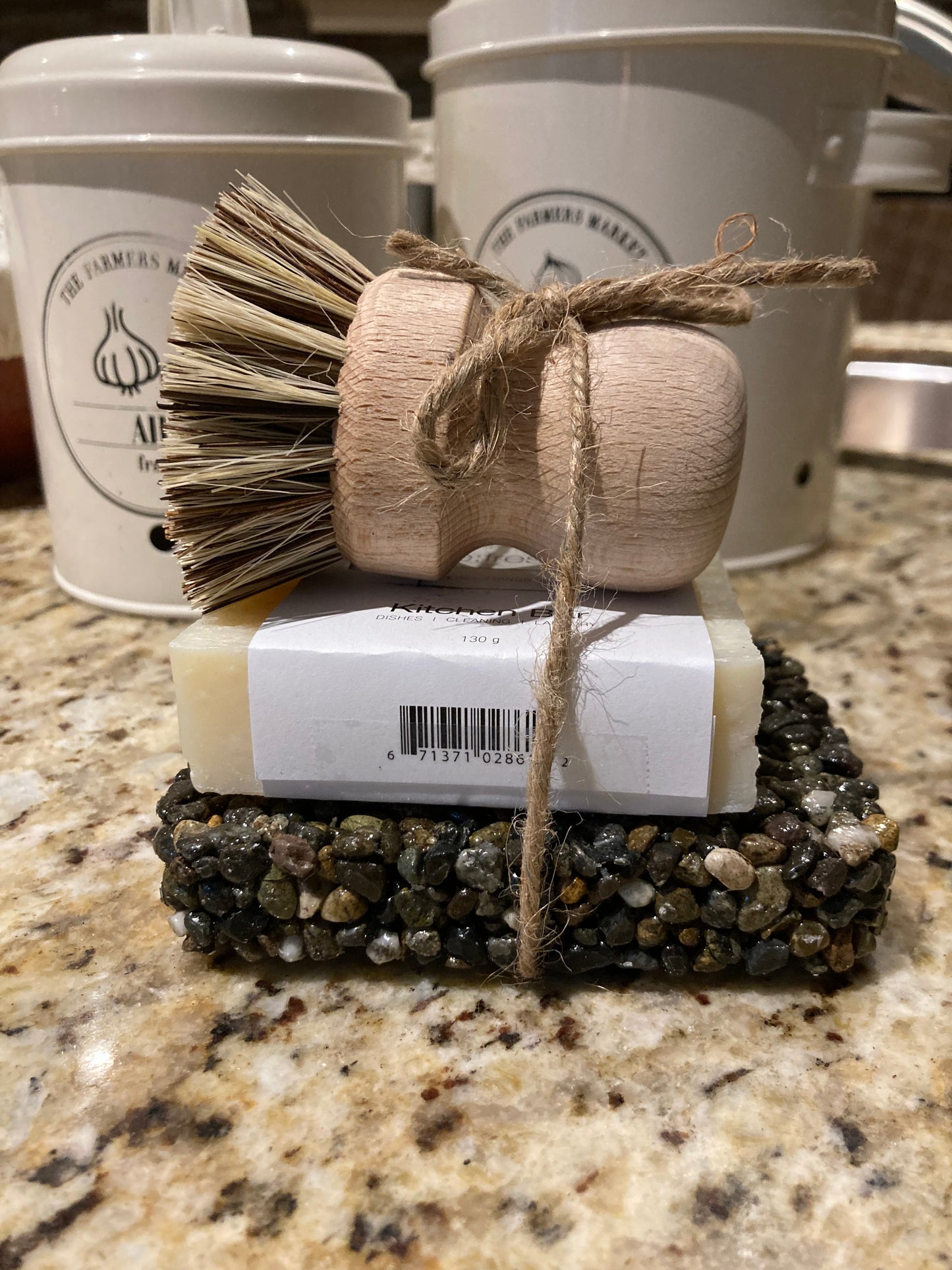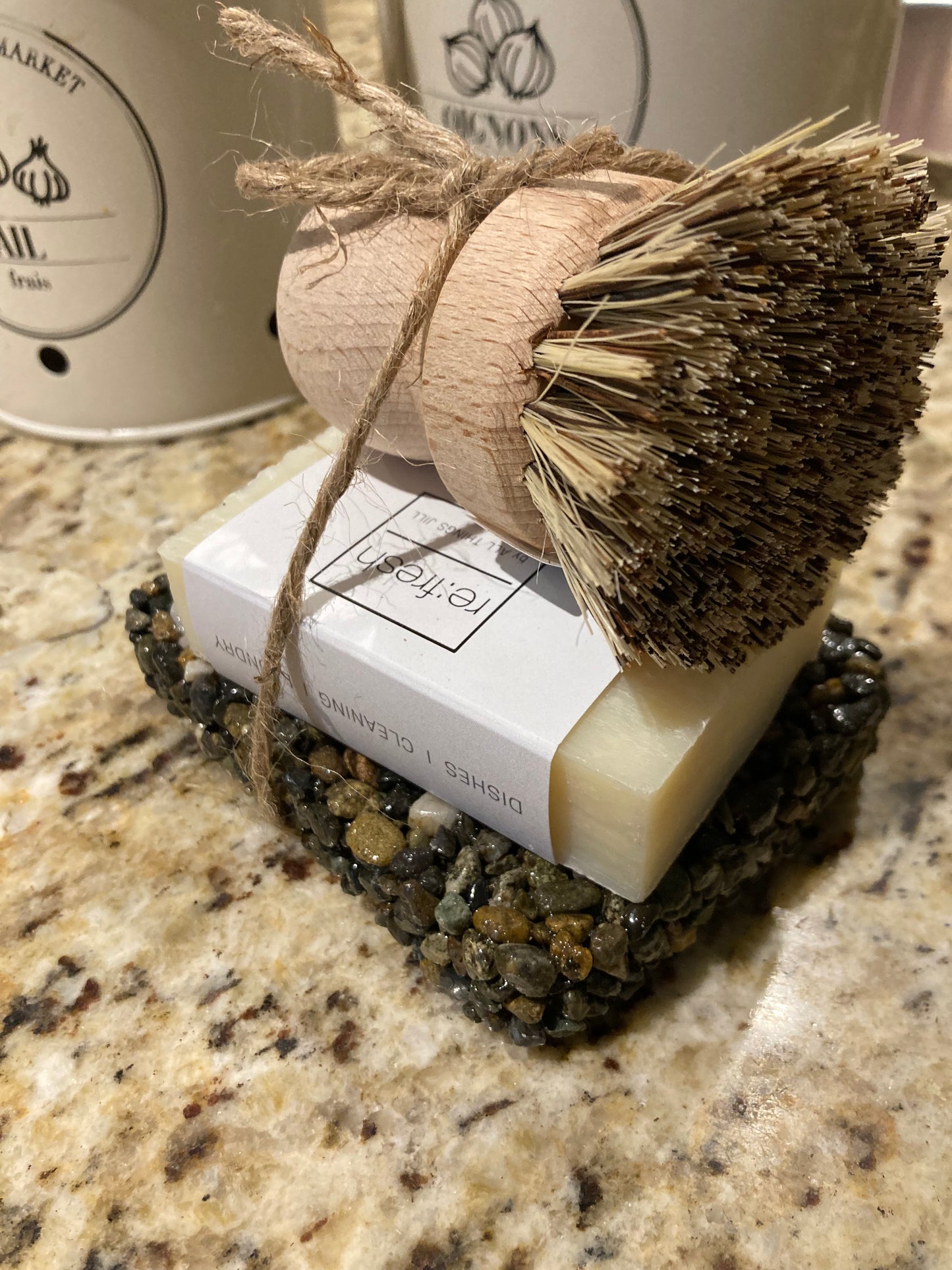 Inspiring Children, and their Families, through Play, Art and Reading. Always, with a love of Nature.